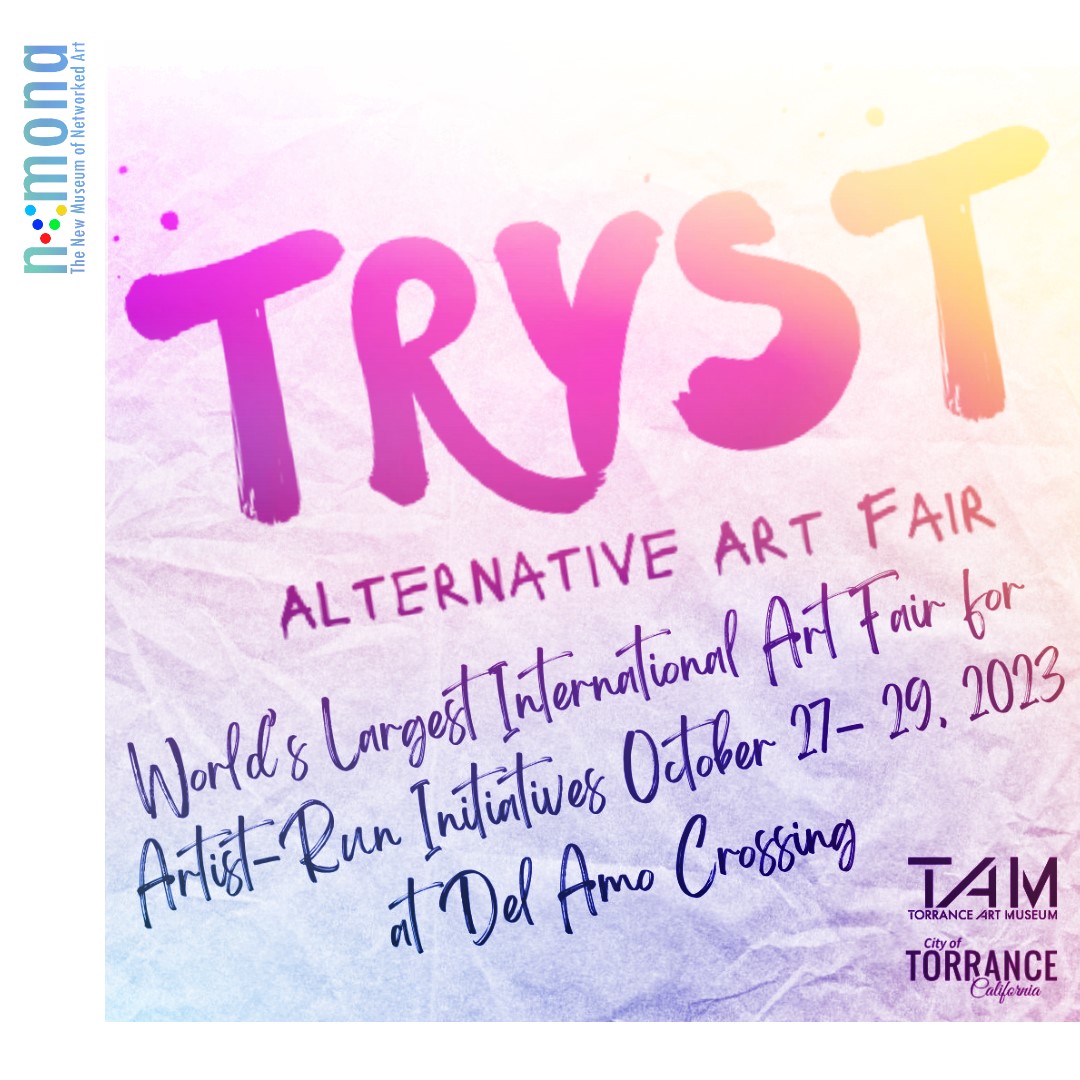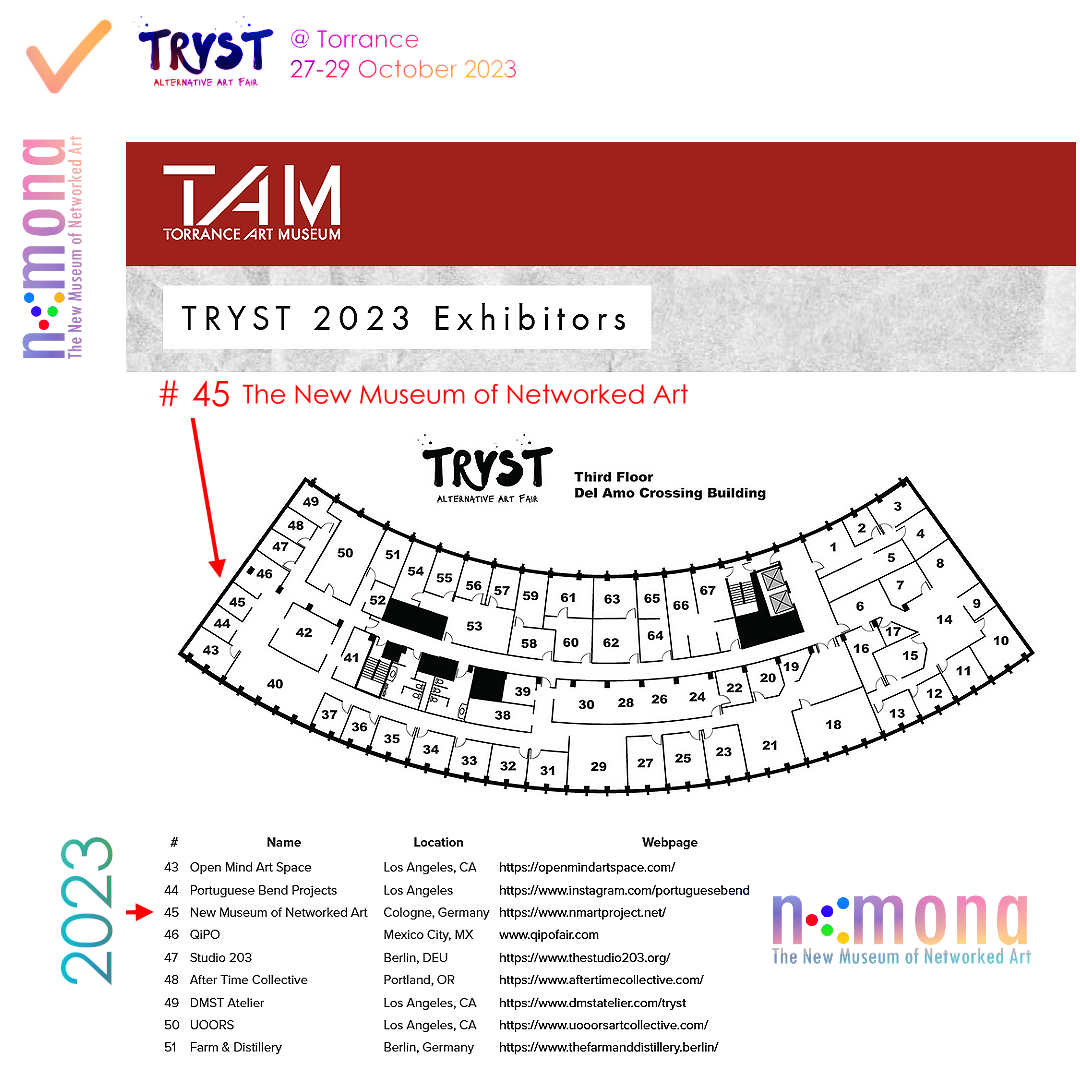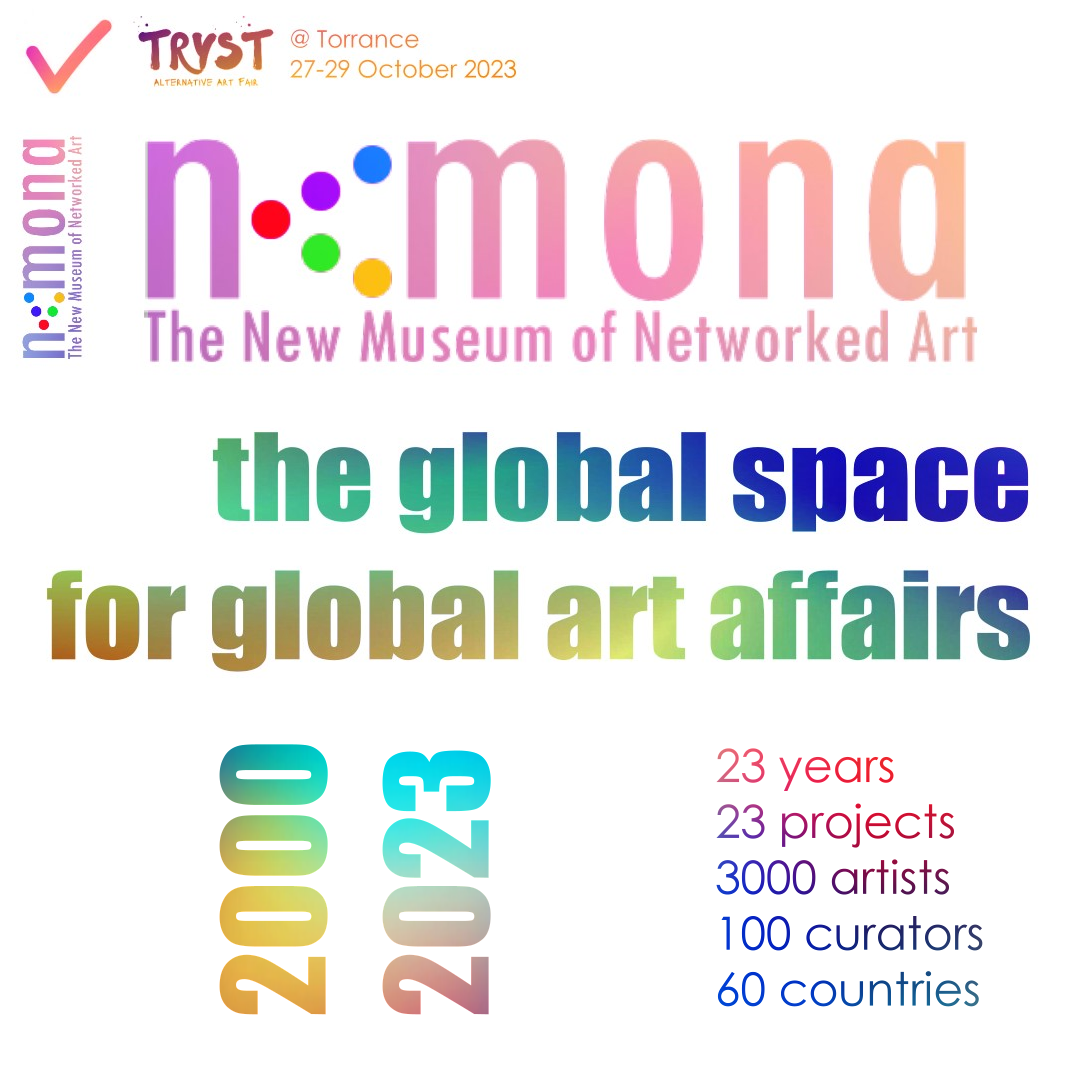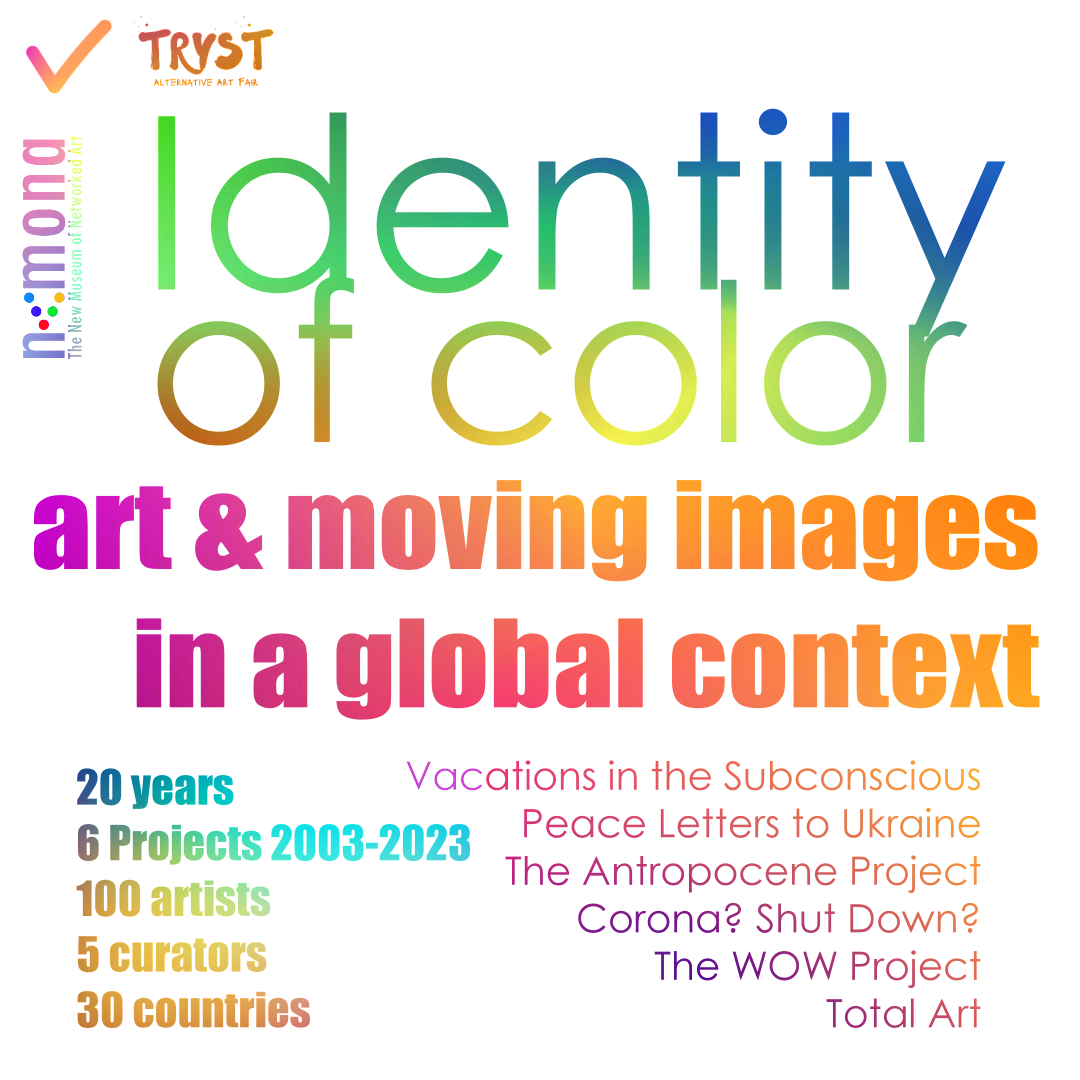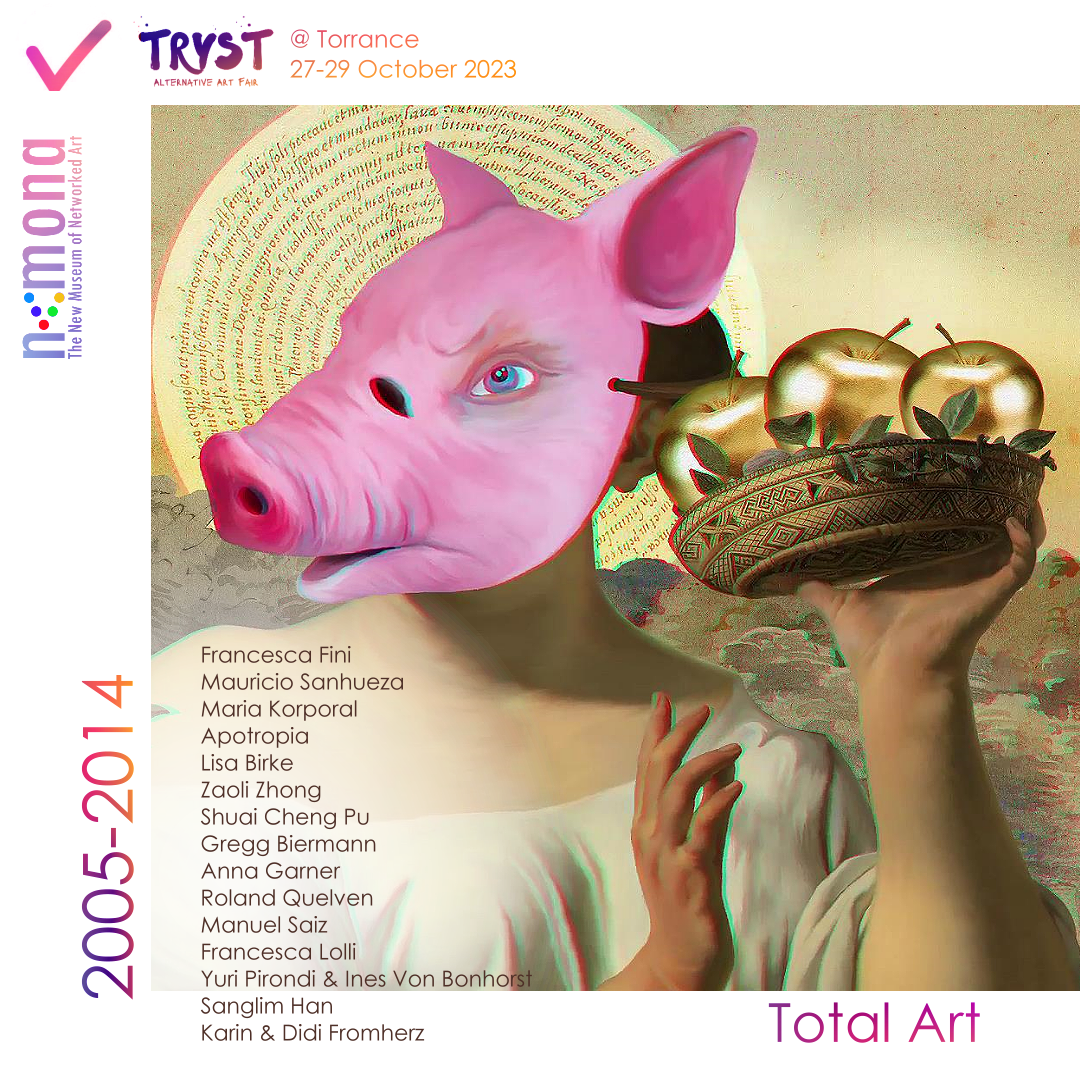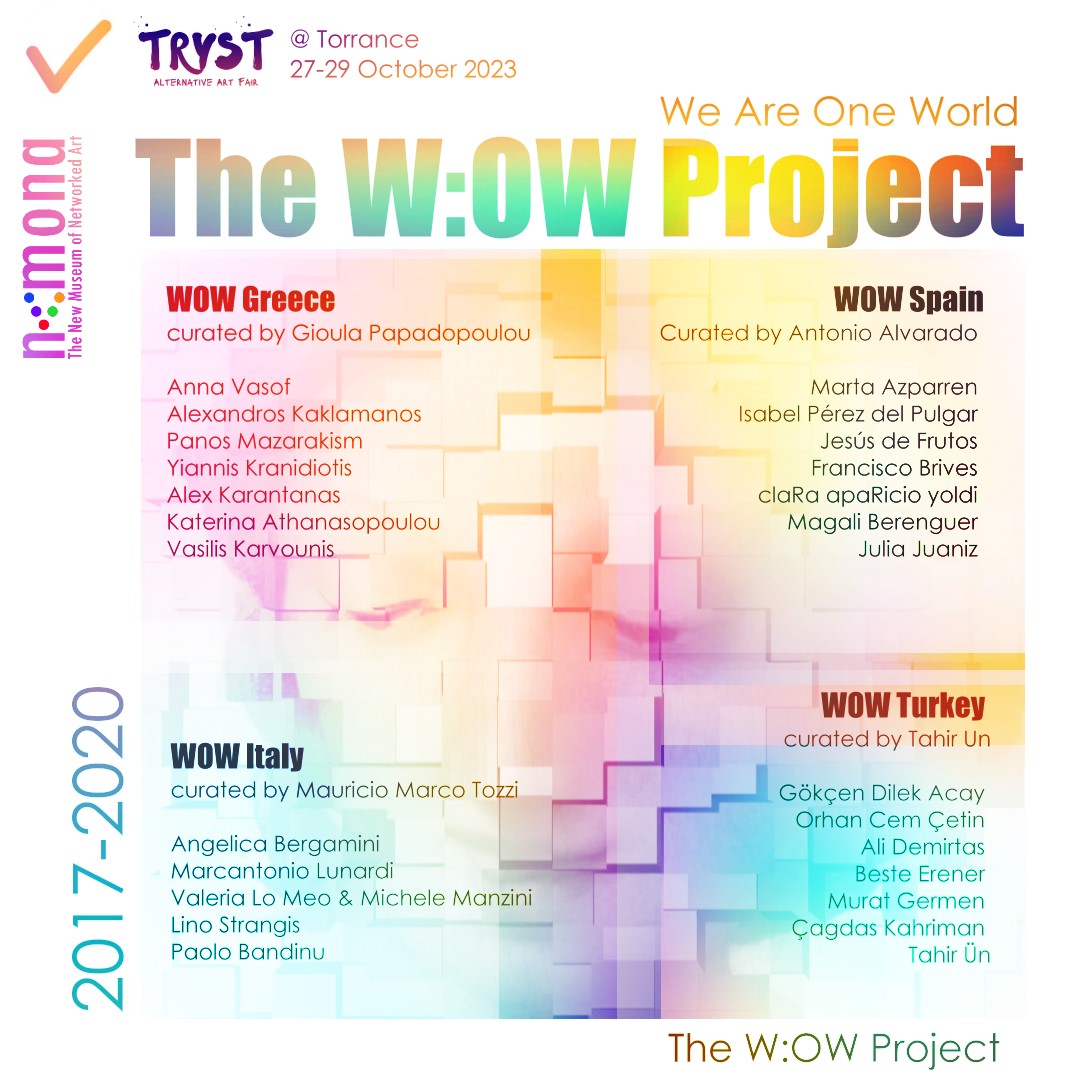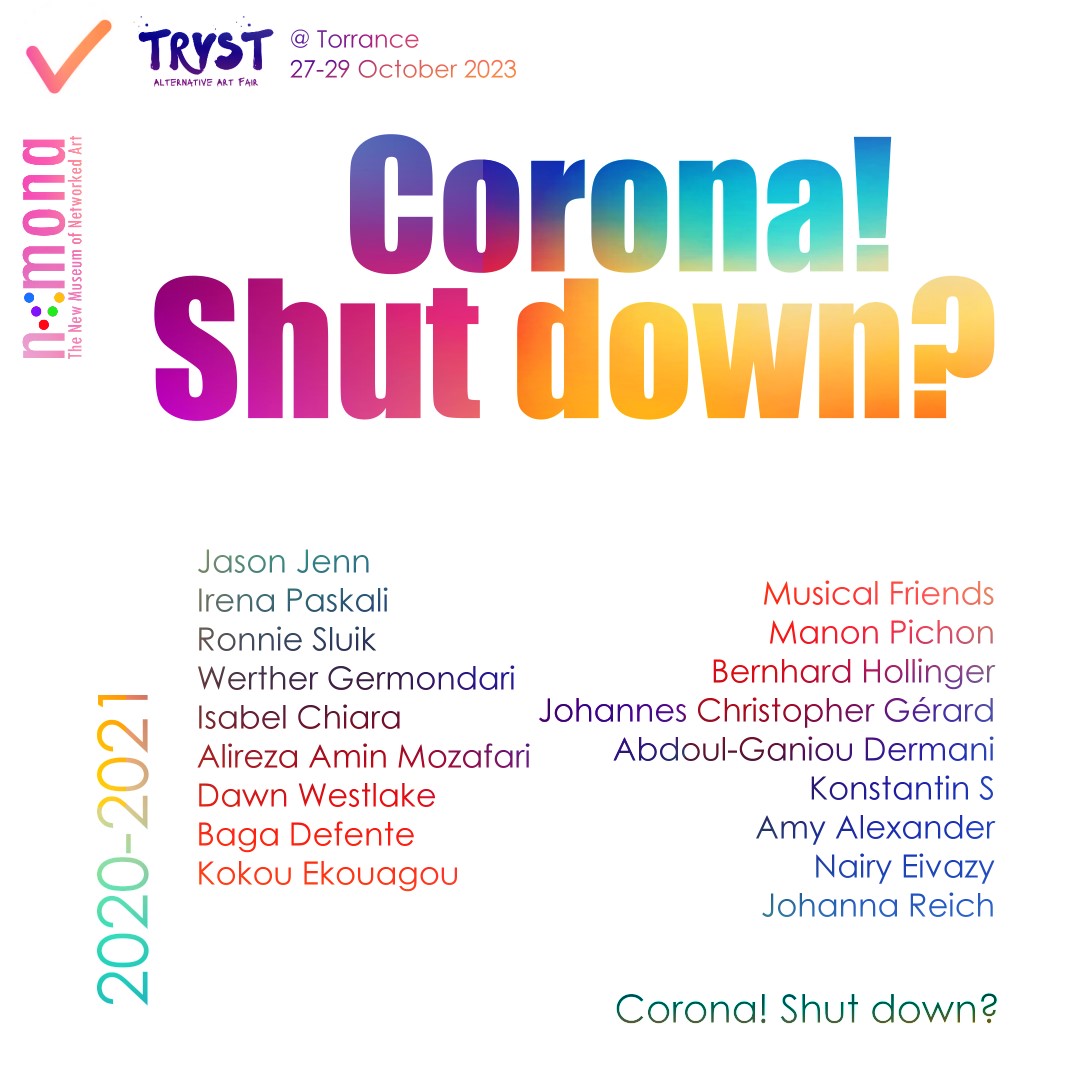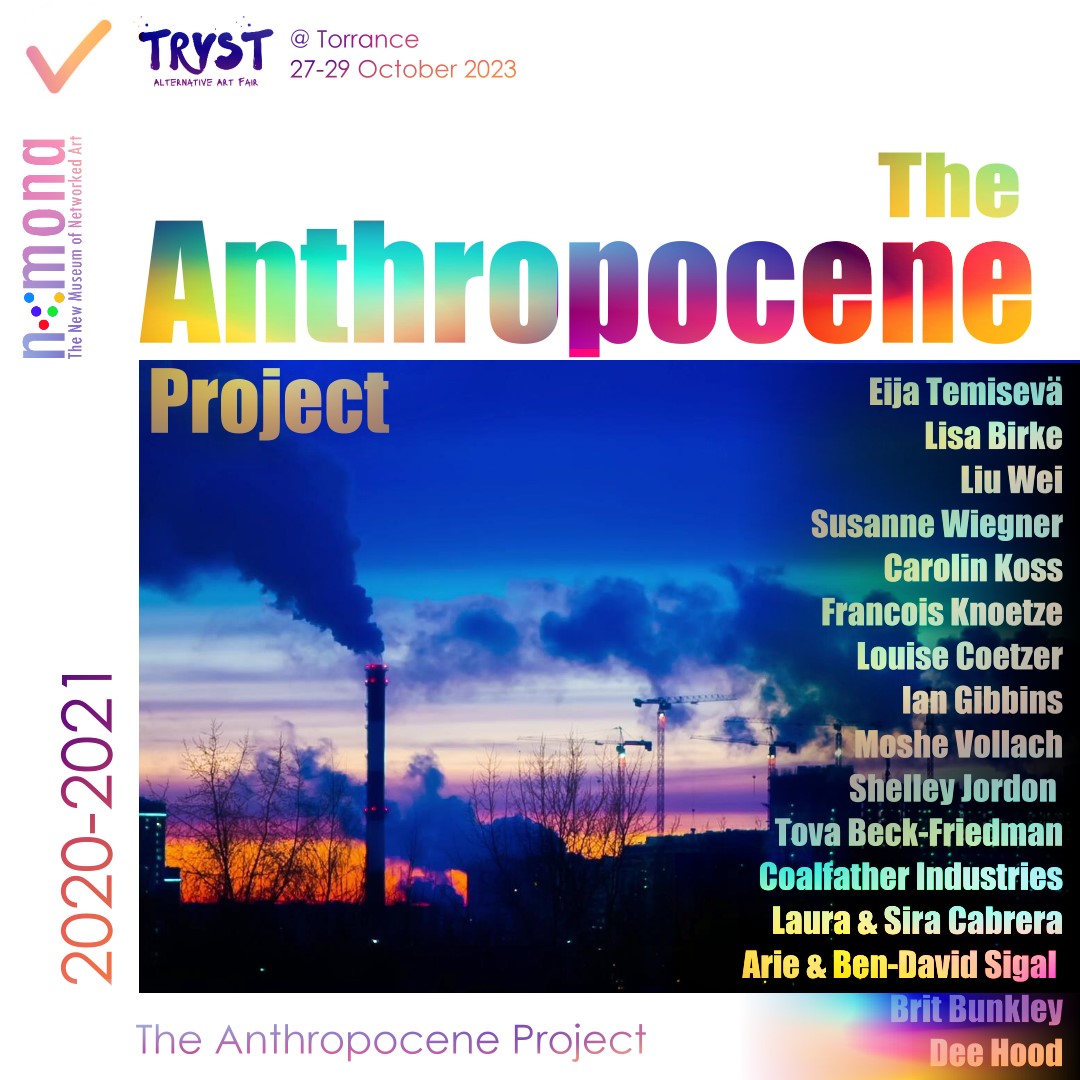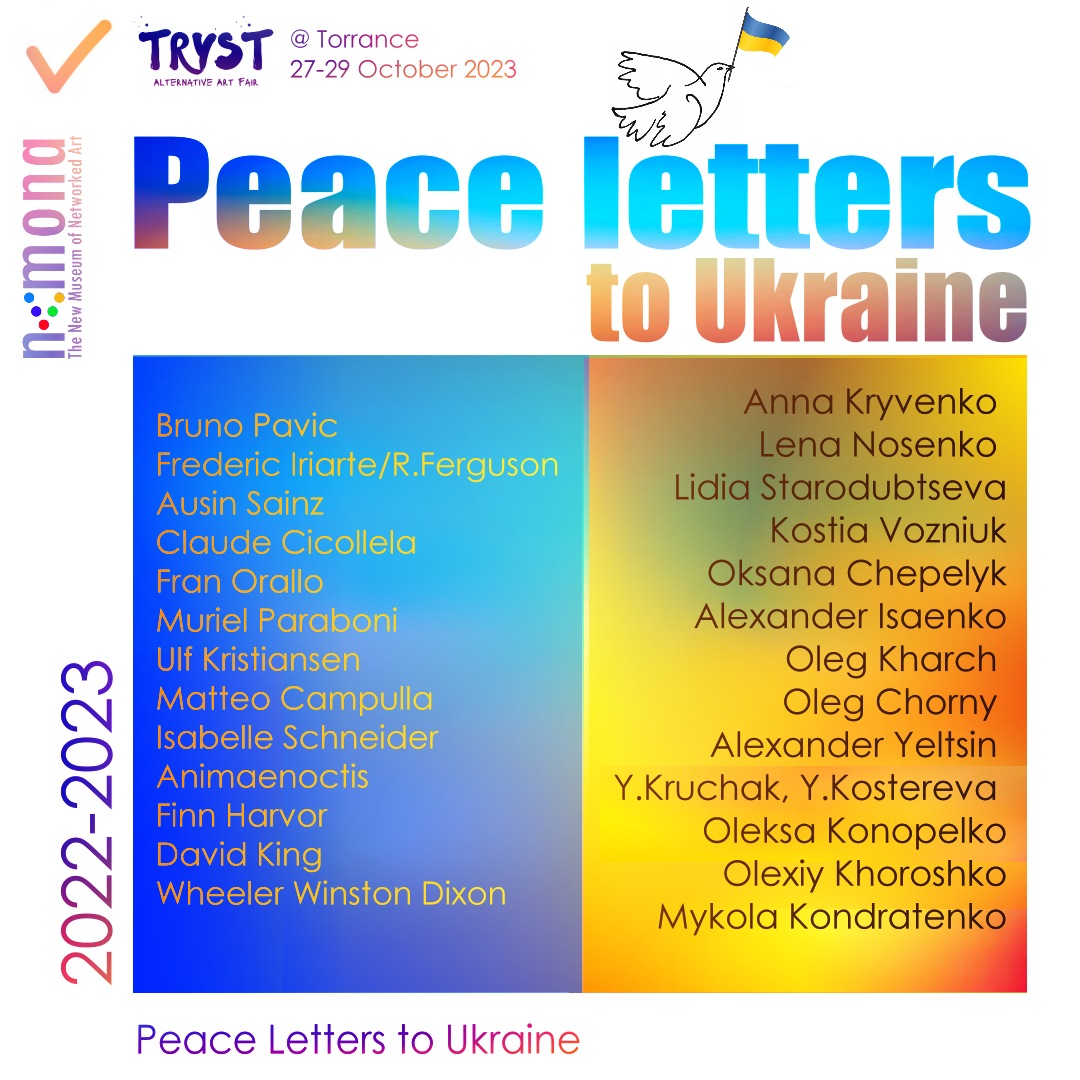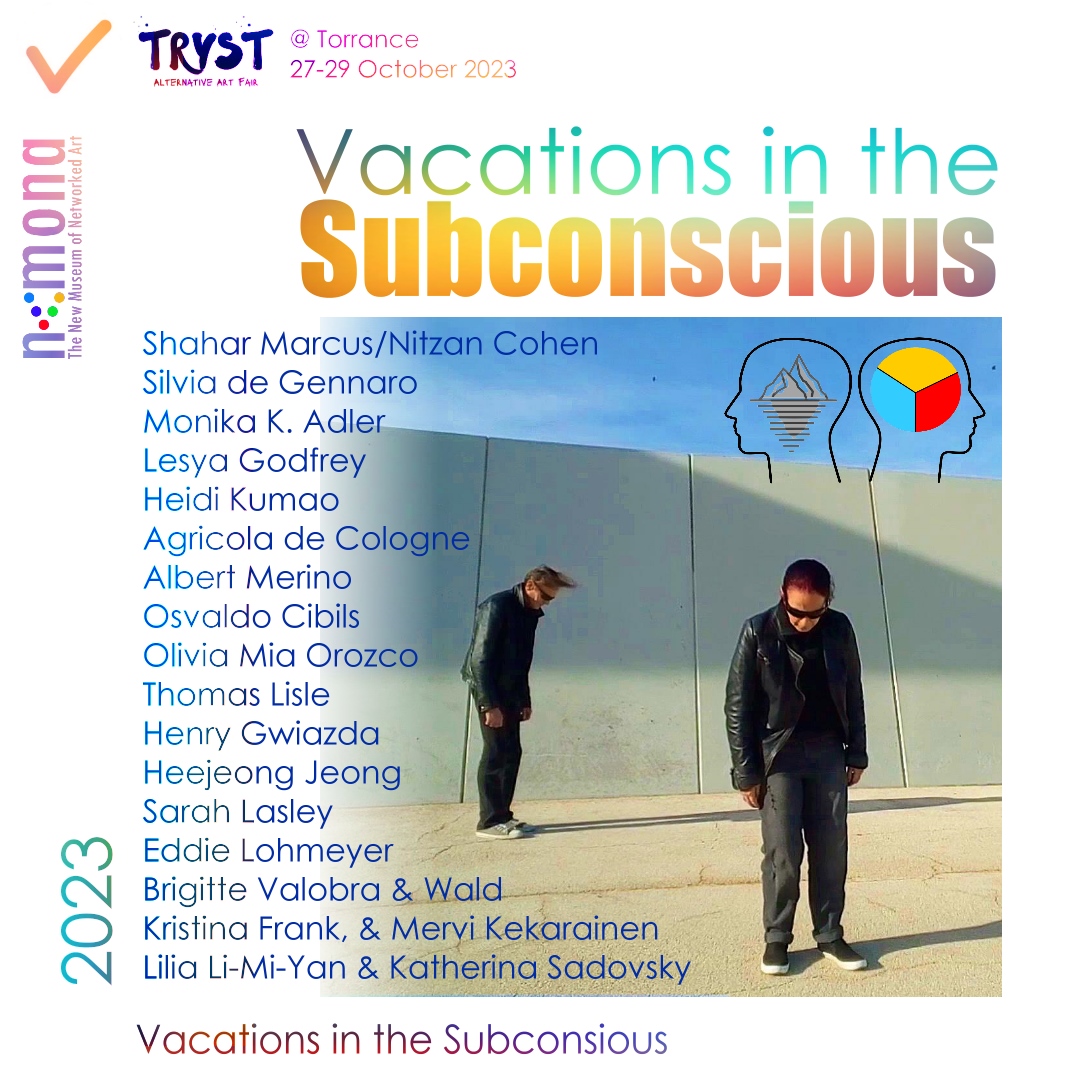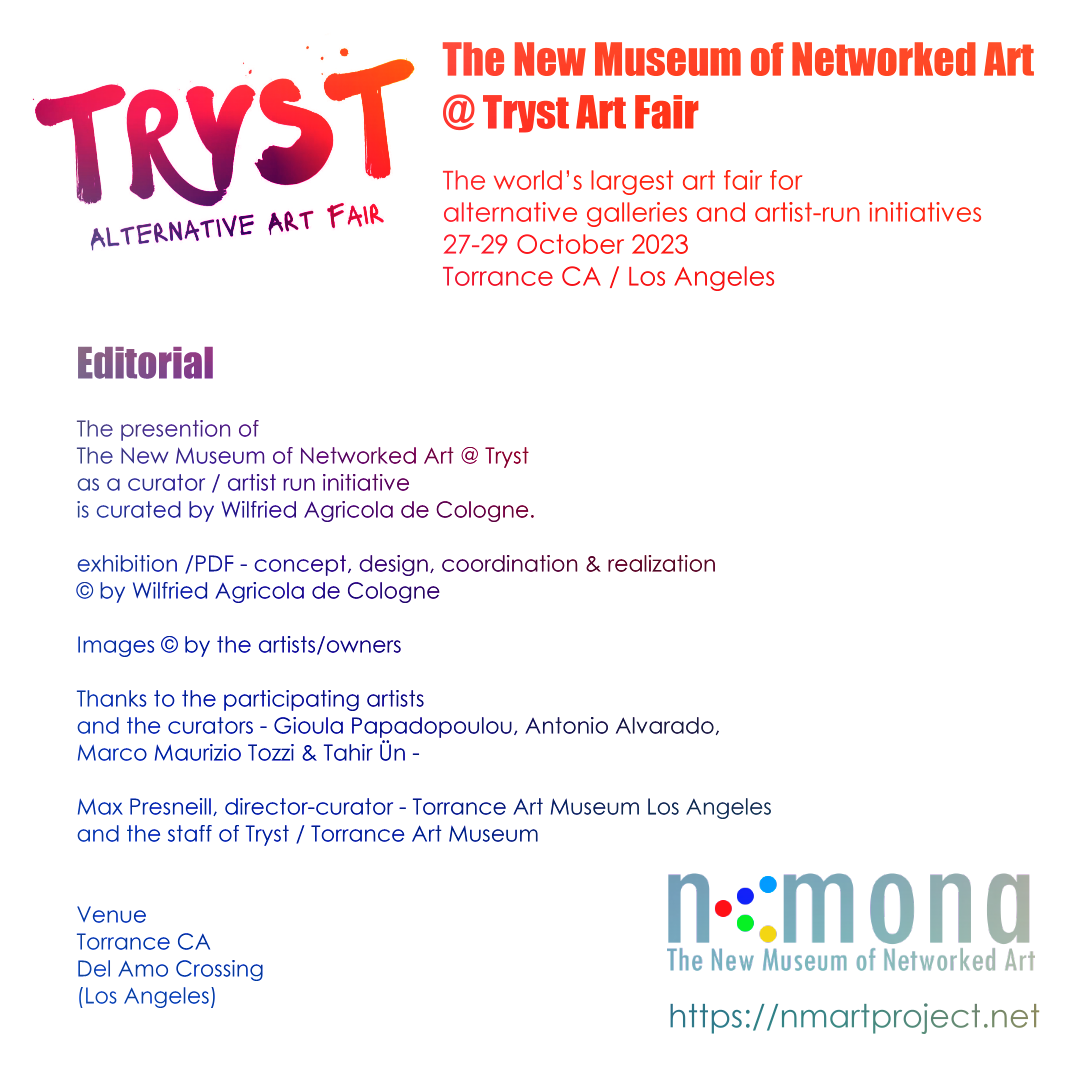 The Torrance Art Museum (TAM) is proud to announce the South Bay's premier fall art events.
TAM presents TRYST, The world's largest art fair for alternative galleries and artist-run initiatives.TRYST invites artists run initiatives from around the world to present projects for the weekend of October 27th in The Del Amo Crossing Buildings in the heart of the South Bay, Los Angeles.
TRYST presents a panorama of diverse artistic voices addressing a range of issues from different types of artist groups, with various structures, that exemplify the myriad ways that these initiatives support and grow the art world. From the newly founded to the 'established' groups across LA, with international and national groups invited to join us, TRYST offers a wider view of the current developments in emerging contemporary art as well as insight into the many ways artists form and run grass-roots organizations and art spaces.
NOMAD II is the return of TAM's innovative contemporary art pop-up.
NOMAD II will be a sculpture, installation, and performance focused program. The unoccupied medical building will host works by emerging, mid-career, and established contemporary Southern California based artists.
TAMA ODYSSEY fundraiser will also be hosted the throughout the weekend. TAMA (Torrance Art Museum Advocates) is a non-profit, community-based volunteer organization that serves to support TAM endeavors. All artworks will be priced at $100 and is designed to encourage collectors while supporting the museum's efforts.
TRYST & Nomad 2 are free and open to the public on Saturday, October 28 and Sunday, October 29 from Noon-6pm.
VIP preview Friday October 27 4-6pm,
The New Museum of Networked Art
@ TRYST 2023
https://www.torranceartmuseum.com/tryst
The New Museum for Networked Art
@ TRYST – The world's largest art fair for alternative galleries and artist-run initiatives
25-29 October 2023
The New Museum for Networked Art – founded on January 1, 2000 as NewMediaArtProjectNetwork://cologne, an international, English-language (non-profit) initiative for art and new media based in operating from Cologne/Germany, led and curated by the media artist and curator Agricola de Cologne.
Including about 100 international curators, the initiative became in 2010 The New Museum of Networked Art with its own digital collections. The collection of art videos from 2000 to 2023 includes around 10,000 digital works of art from 3,000 international artists.
Initially focused on interactive images before 2005 and primarily on moving images since 2005, the award-winning network structure realizes its projects in collaboration with internationally networked partners in an exchange between virtual and physical space, presented at biennials, museums and festivals.
In 2020, the Museum of Networked Art launched the "Alphabet Art Center" in an exchange between virtual and physical space.
Since 2000, the main contexts of the experimental curatorial activities were JavaMuseum – internet-based / interactive art, SoundLAB – sonic art projects, CologneOFF – International Video Art Festival and The 7 Memorials for Humanity.
The presentation at TRYST is standing under the motto –
Identity of Color – art and moving Images in a global context – featuring the projects of
Vacations in the Subconscious – Peace Letters to Ukraine
The Anthropocene Project – Corona? Shut Down?
The WOW Project – Total Art (Gesamtkunstwerk)