Some Minutes of a Time
@ MACZUL – Zulia Museum of Contemporary Art Maracaibo
CeC – Carnival of e-Creativity Sattal/India 27 Feb – 1 March 2009
Retrospective "Some Minutes of A Time" – time based art 2004-2008

MACZUL – Museum of Contemporary Art ZULIA Maracaibo/Venezuela
Solo presentation of "Some minutes of a Time" videos 2004-2008 in the framework of Salon de Arte Digital 1-8 October 2008
Les Abbatoirs – Museum of Contemporary Art Toulouse/France
Travèrse Video Festival Toulouse/France
15 March – solo presentation of a selection of videos
Le moment d'Agricola de Cologne, à l'Auditorium du Musée des Abattoirs
Bareback – serial DIScharge / House of Tomorrow / Rivals and Friends / Urban.early sunday morning_raw: / One Day on Mars / Inability of Being Nude

://selfportrait – a show for Bethlehem – a show for Peace
5. MACRO – Contemporary Art Museum Rosario/Argentina – 02 February – 30 March

://selfportrait – a show for Bethlehem – a show for Peace
4. Casoria Contemporary Art Museum Naples/Italy – 16 December 2006 – 31 January 2007
3. Museum of Contemporary Art Santa Fe/Argentina – 06 – 30 December 2006
2. Offizyna Art Space – Szczecin/Poland – 20 October – 20 November
1. Al Kahf Art Gallery Bethlehem/Palestine – 06-30 July 2006

Al Kahf Art Gallery Bethlehem/Palestine –
R][R][F] 2005–>XP 17 February – 14 March – www.annadwa.org/

National Museum of Contemporary Art Bucharest/Romania –
[R][R][F] 2004–>XP – http://www.mnac.ro/ – 05 March – 30April

Alter Markt Potsdam – Cultural Centre Old Town Hall (1997 Kulturzentrum Altes Rathaus – today Potsdam Museum)
A changing point in the artists career was the year 1989, when the Berlin Wall was falling starting the German re-unification. While the administratve re-unification was established within a few months, the re-unification of the people, however, who were living separated in two politically ideological systems for the long period of 40 years, is still not completed these days.
The artist, as the person of W.O.F Agricola, realized immediately the German Re-Unification as a chance to start a new type of artistic activities focussing on German history of the 20th century in most different ways.
This working phase, entitled "the German Re-Unification Project" is lasting from 9 November 1989 – 31 December 1998 – incorporating
two mayor projects – ARCHA Society – Archives & Reseach for Contemporary Humanis & Art – active between 1989-1998 – and the artistic memorial, entitled: " A Living Memorial Spaces of Art – Memorial Project against the Forgetting & for Humanity" – active between 1995-1998, when a major part of the project was destroyed in an attack, a mad act of politically motivated vandalism.
More details on http://agricola-de.cologne/project-german-re-unification/

1998-1995
1995 "A" Living Memorial Spaces of Art
Memorial project against the Forgetting, Racism, Xenophobia and Antisemitism
43 Installations in Germany, Poland, Czech Republic, Belgium
1995
Historisches Archiv der Stadt Köln (Germany)
State Museum Majdanek Lublin (Poland)
Muzeum Okregowe Bialystok (Poland)
Muzeum Okregowe Siedlce (Poland)
State Museum Stutthof (Poland)
Museum Okregowe Sandomierz (Poland)
State Museum Auschwitz (Poland)
Historical Museum City of Krakow (Poland)
Schlesisches Museum Katowice (Poland)
1996
City Art Gallery Czestochowa (Poland)
City Art Gallery Zgorzelec (Poland)
Parliament of Thuringia Erfurt (Germany)
Memorial Camp Wöbbelin
DocumentationCentre (former. Stasi-Prison) Magdeburg
Parliament of Sachsen-Anhalt Magdeburg
Schalom House Schönebeck
Volkshochschule Hannover
1997
Cultural Centre Old Town Hall Potsdam
University Museum Halle/S
HATIKVA Dresden
City Archives Leipzig
Völkerschlachtdenkmal Leipzig
Historical Museum City of Leipzig
Old Nikolai School Leipzig
University Art Gallery Leipzig
Memorial Camp Dachau
Terezin Memorial (Czech Republic)
Breitenau Memorial Guxhagen/Kassel
Castlemuseum Sondershausen
Synagogue Affaltrach
Synagogue Michelbach/Lücke
City Museum Salzwedel
Auschwitz Foundation Brüssel
1998
Antonite Church Cologne
Media Bibliotheque City of Cologne
Memorial Camp Neuengamme Hamburg
Berlin Köpenick Bloody Week Memorial
Synagogue Wittlich
City Art Gallery Gladbeck
Salvation Church Duisburg
Synagogue Urspringen
Parliament of Nordrhein-Westfalen Düsseldorf
Simultan Halle Cologne 1987
Simultan Halle Cologne 1987 – exhibition – 1987/88 Aufbruch und Befreiung (Percée et Libération)
.
After the artist had established himself as
W.O.F.Agricola
in 1980, he realized
between 1981-1989, besides a wide range of individual art works in media like painting, photography or mixed media, 3 major projects, each one dedicated to another artistic medium, to be exhibited in solo shows between 1983 and 1993.
The artist found his very own pictorial language, colour, forms & shapes got a metaphorical meaning, the result was the "allegory" in a contemporary mode, sometimes very tricky to decode, partially using even citations from Symbolism, Surrealism and Expressionism in order to confuse the viewer. Differently than the Surrealist artists, Agricola's symbols and metaphors are valid only for an individual image, in so far the viewer has to decypher each image individually.
The artist is using the three artistic media – watercolour, pastel and conté drawing as individual artistic techniques, and as such in a very new way. Agricola uses each technique as if it would be a painting, however not huge, but quite small in its dimension. A special protecting glass based framing is giving even the impression as if the completed (framed) work would be a three dimensional object. So the individual art work is forming an hybrid construction which goes far beyond the usual idea of a two dimensional artwork using one of these applied techniques.
All three following projects, dedicated each one to another medium, have also in common, that Agricola was using these techniques neither before, nor after the working on these projects. The projects show the artist development starting from the first work as the first use of the technique. The last works is always representing also the final state of the artistic development.
These analogue art projects demonstrate this way the particular characteristics of working in phases, when a certain artistic phase is over, the artist changes the medium and the ways of representation. Any phase always gets an experimental character.
1.
Breakthrough & Liberation
Percée et Libération / Aufbruch und Befreiung
44 watercolours (1981-1984)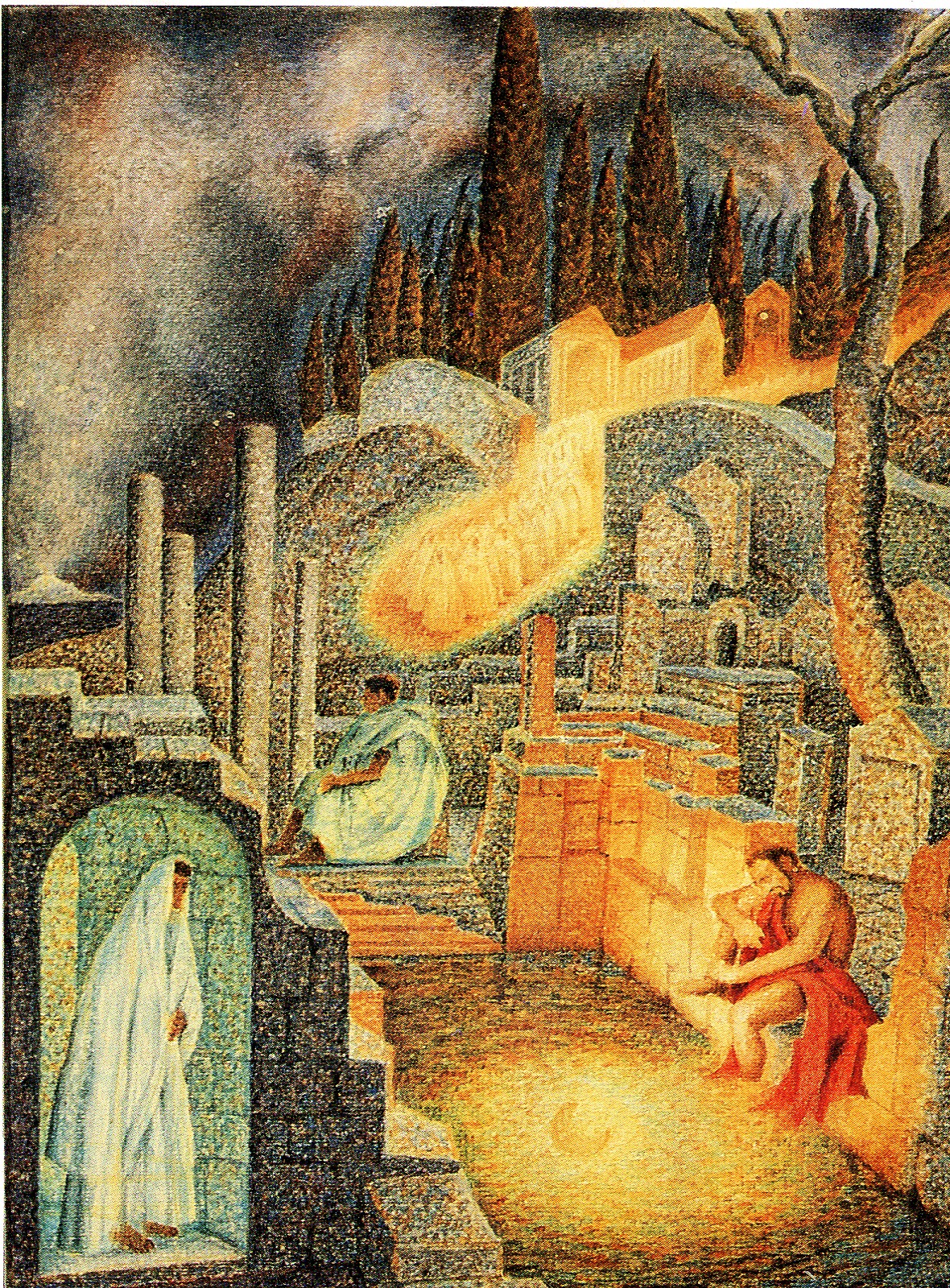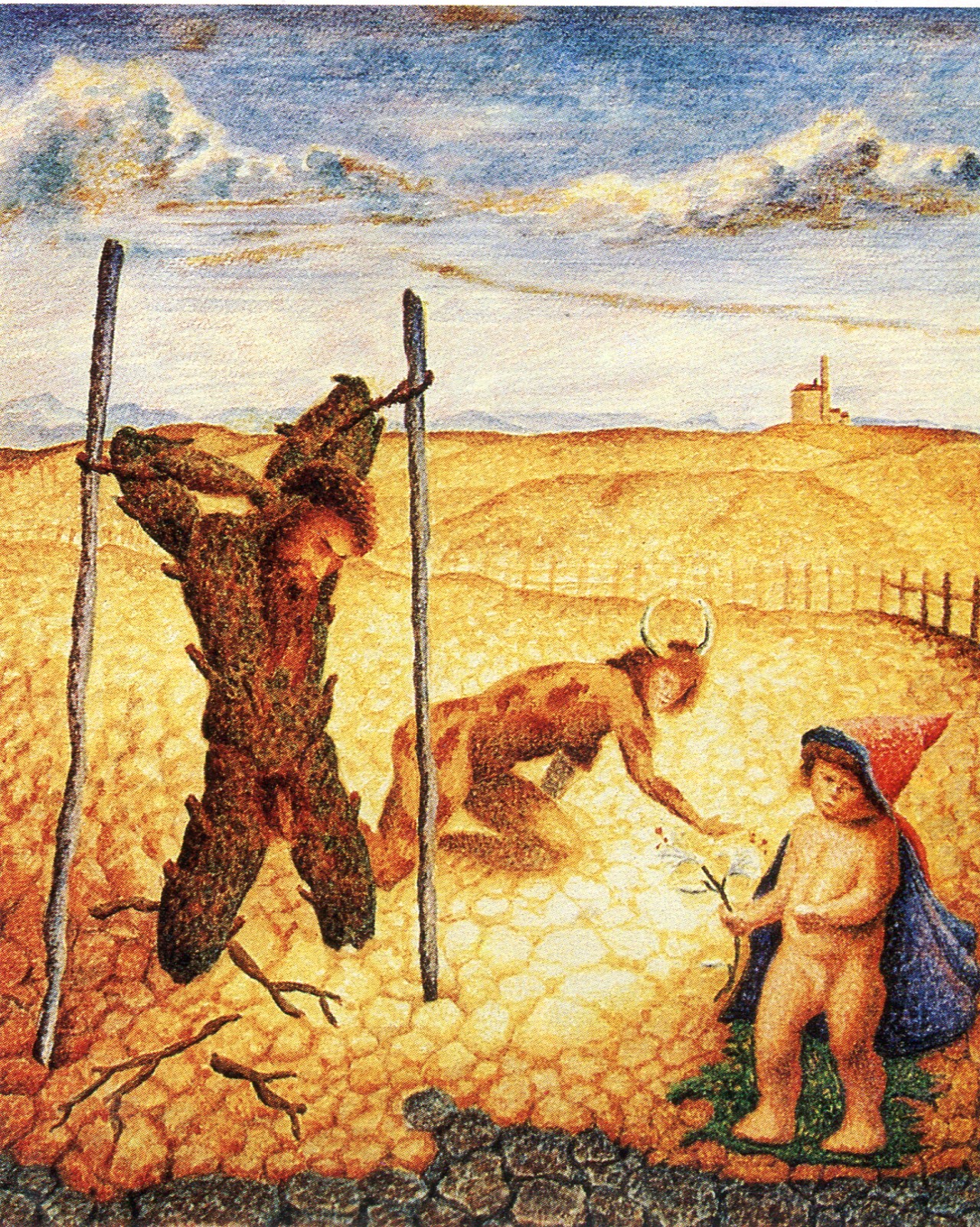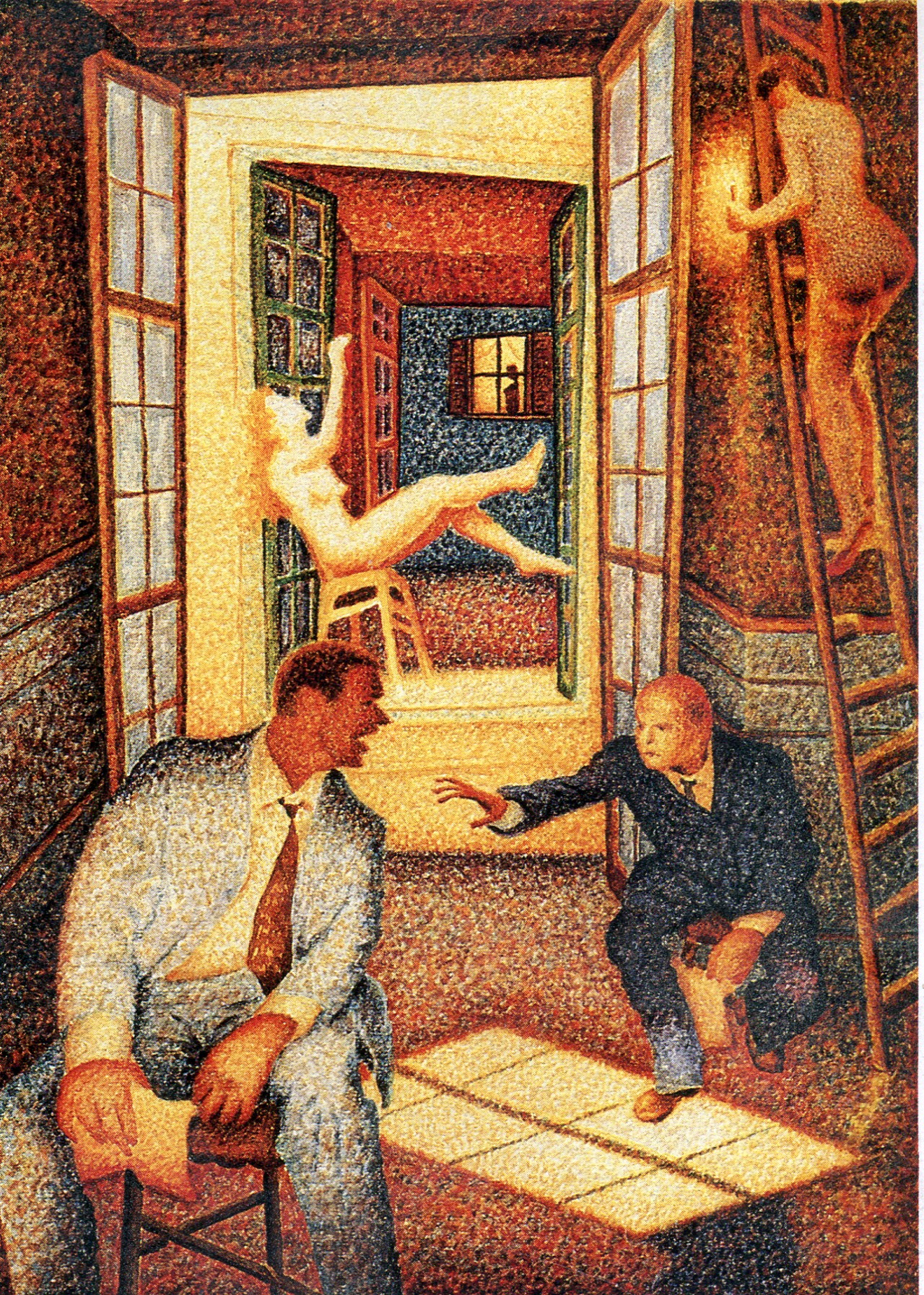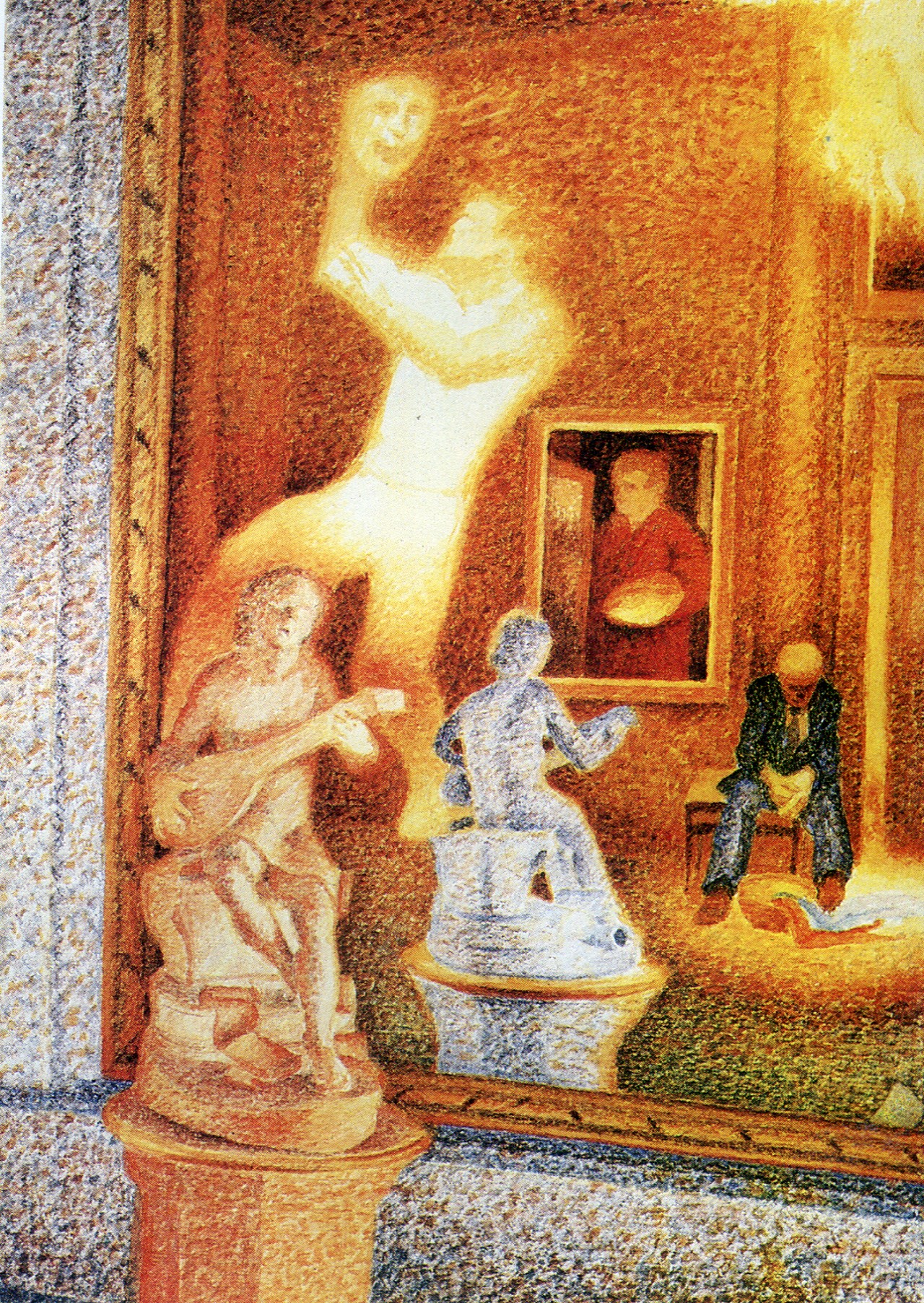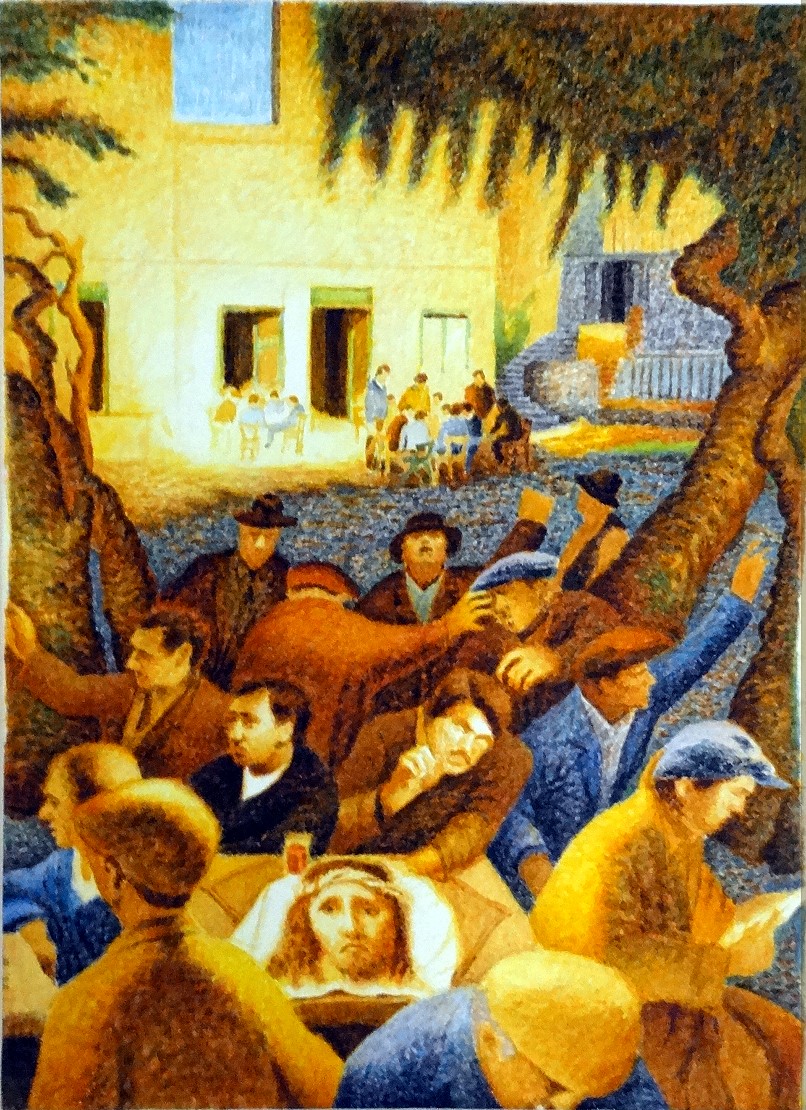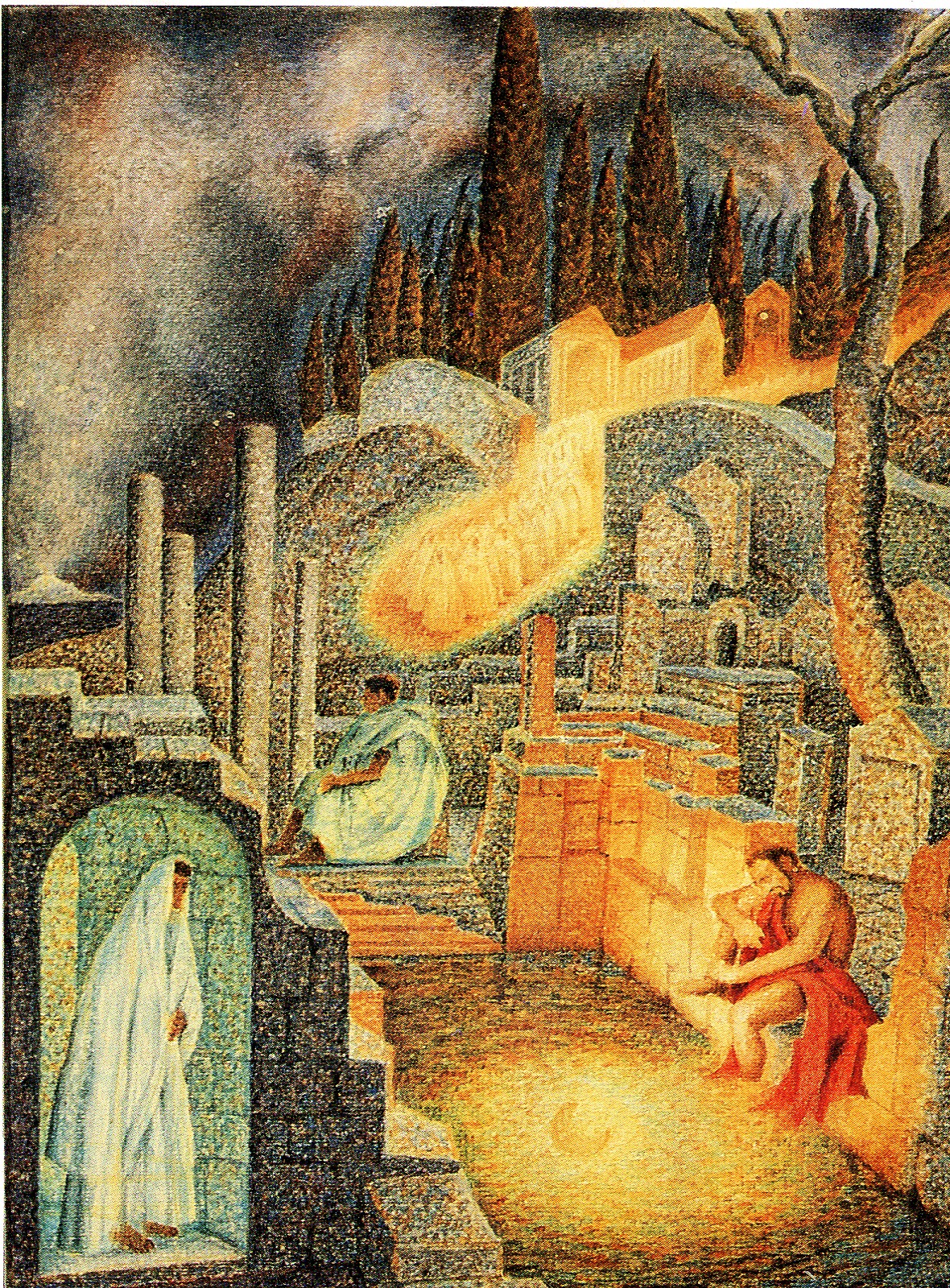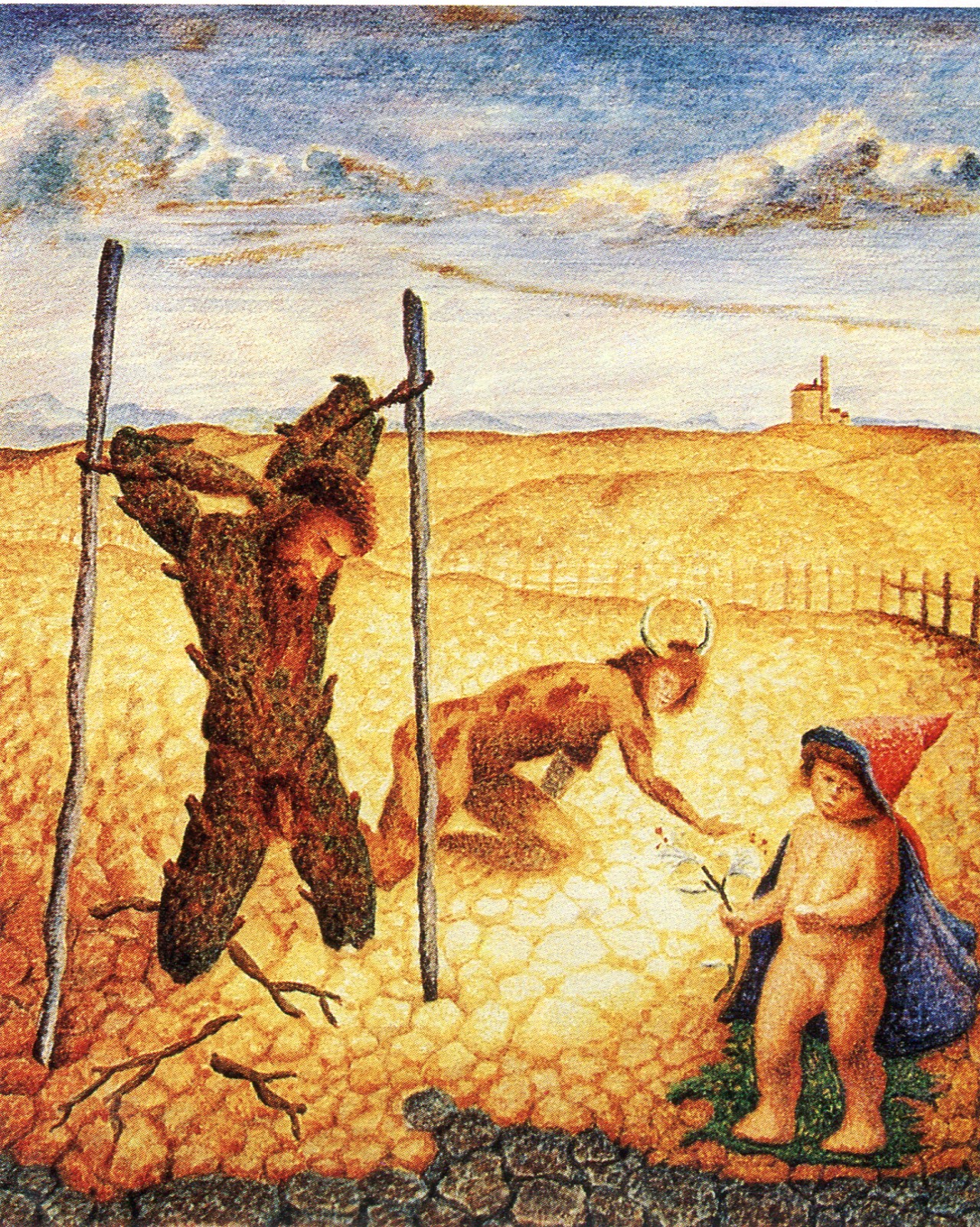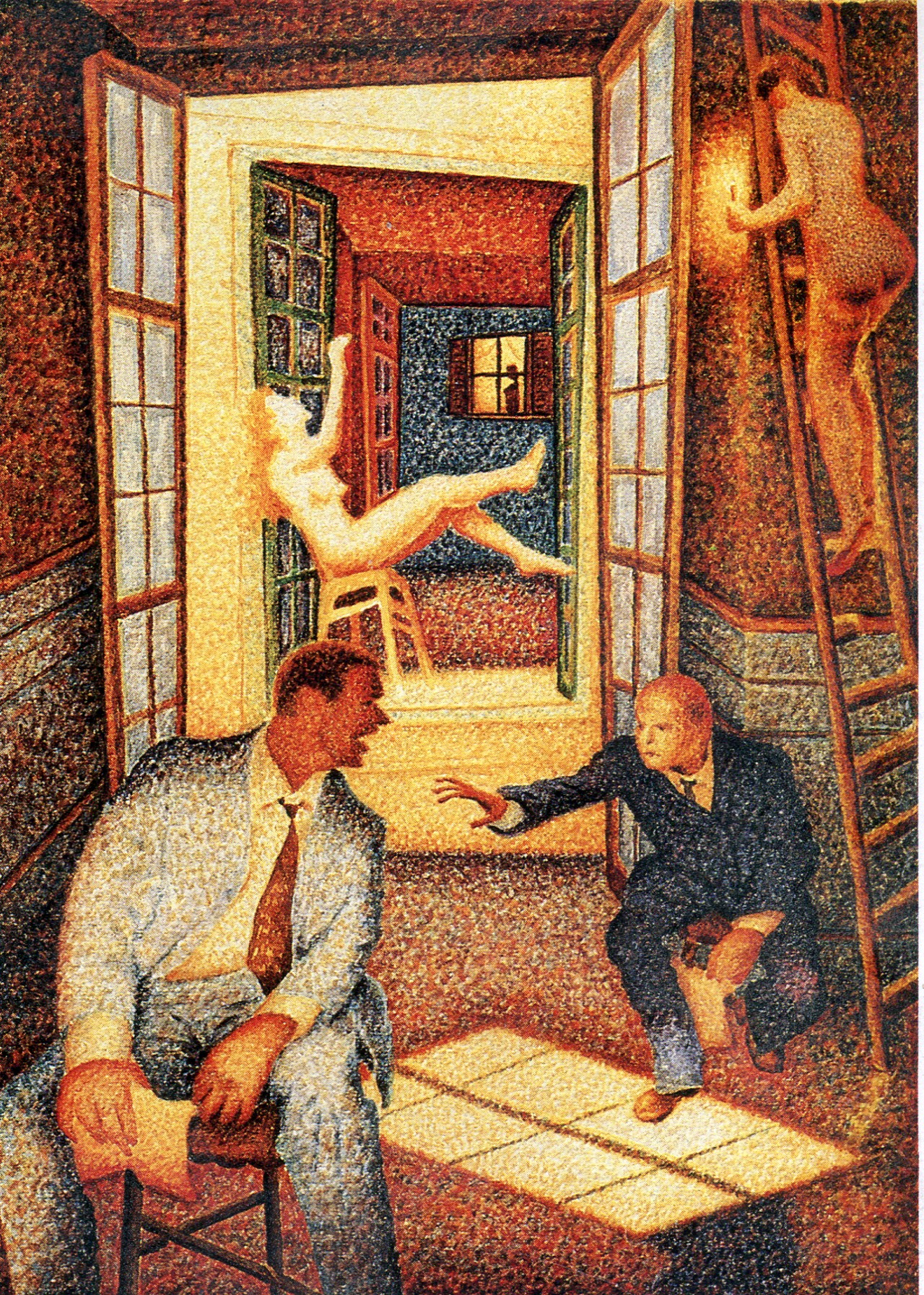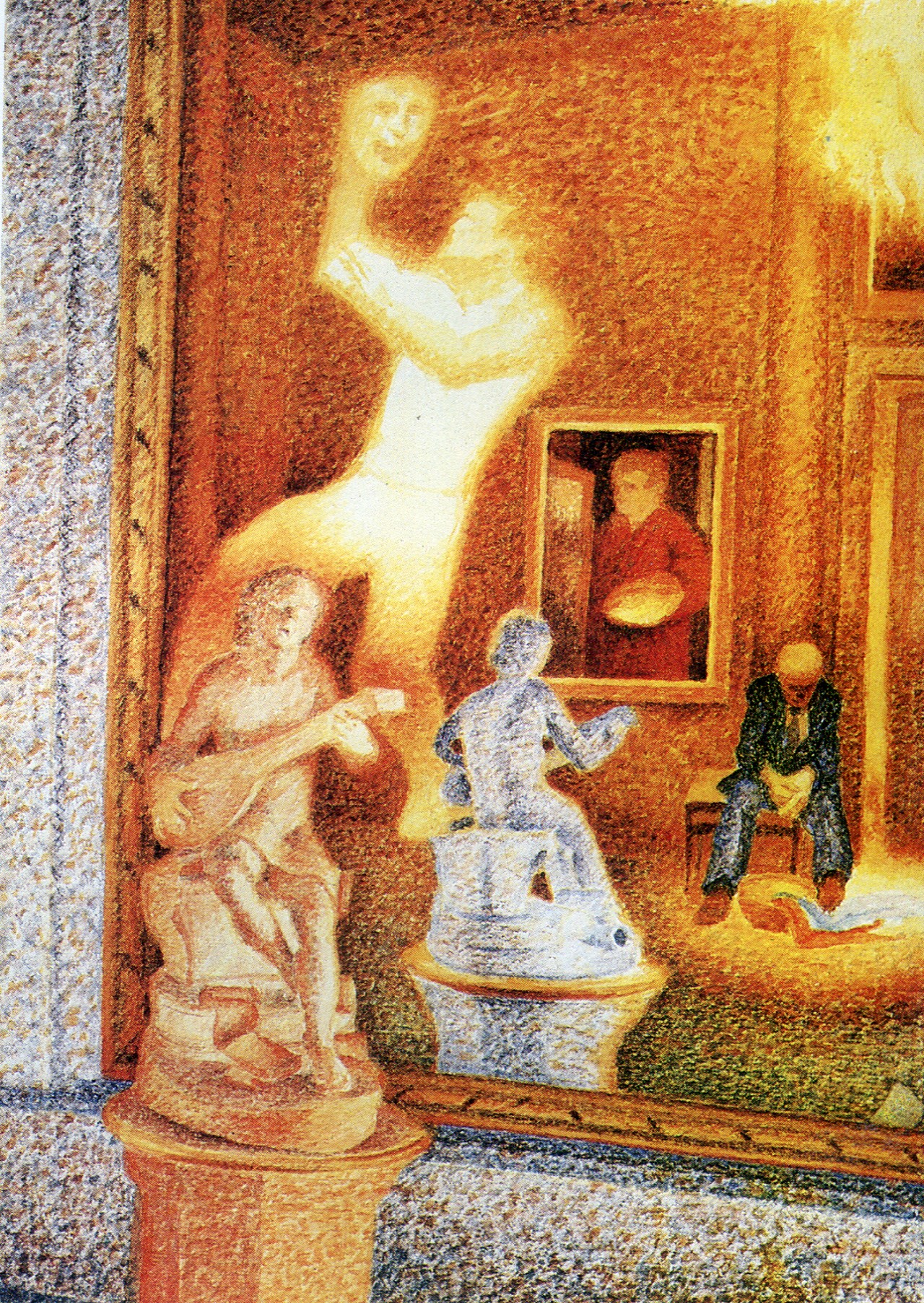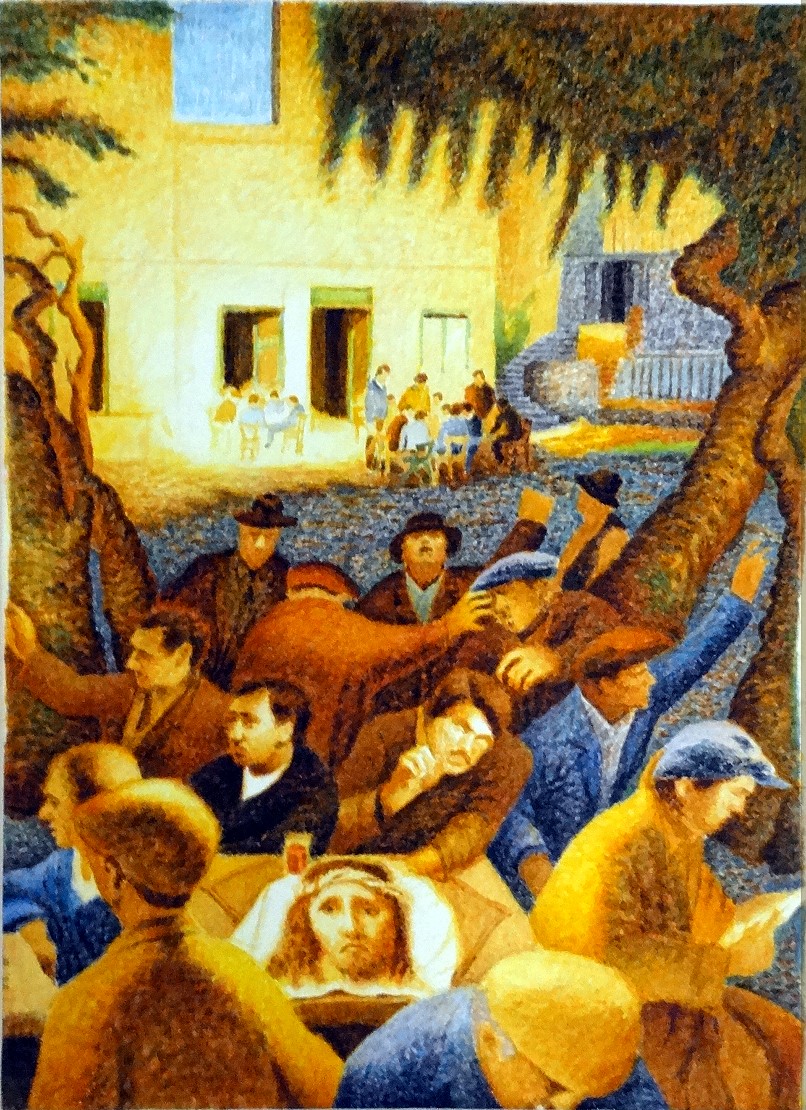 2.
Le point de vue imaginaire
50 pastels (1983-1985)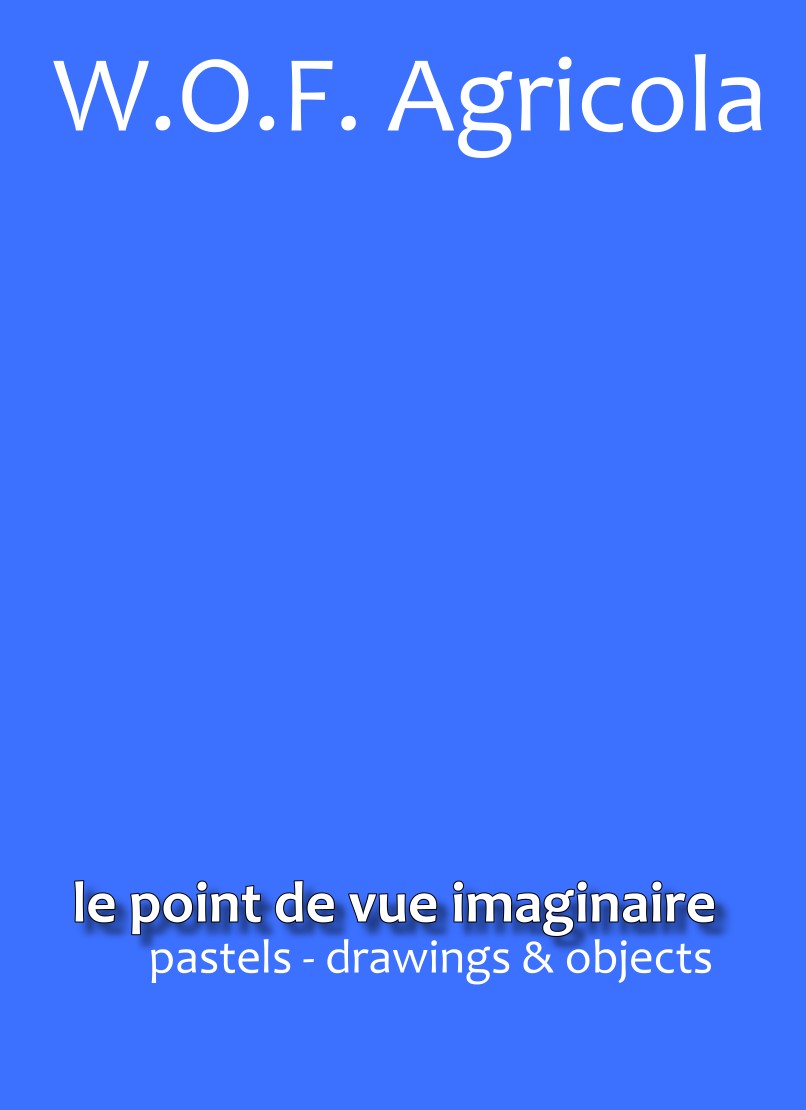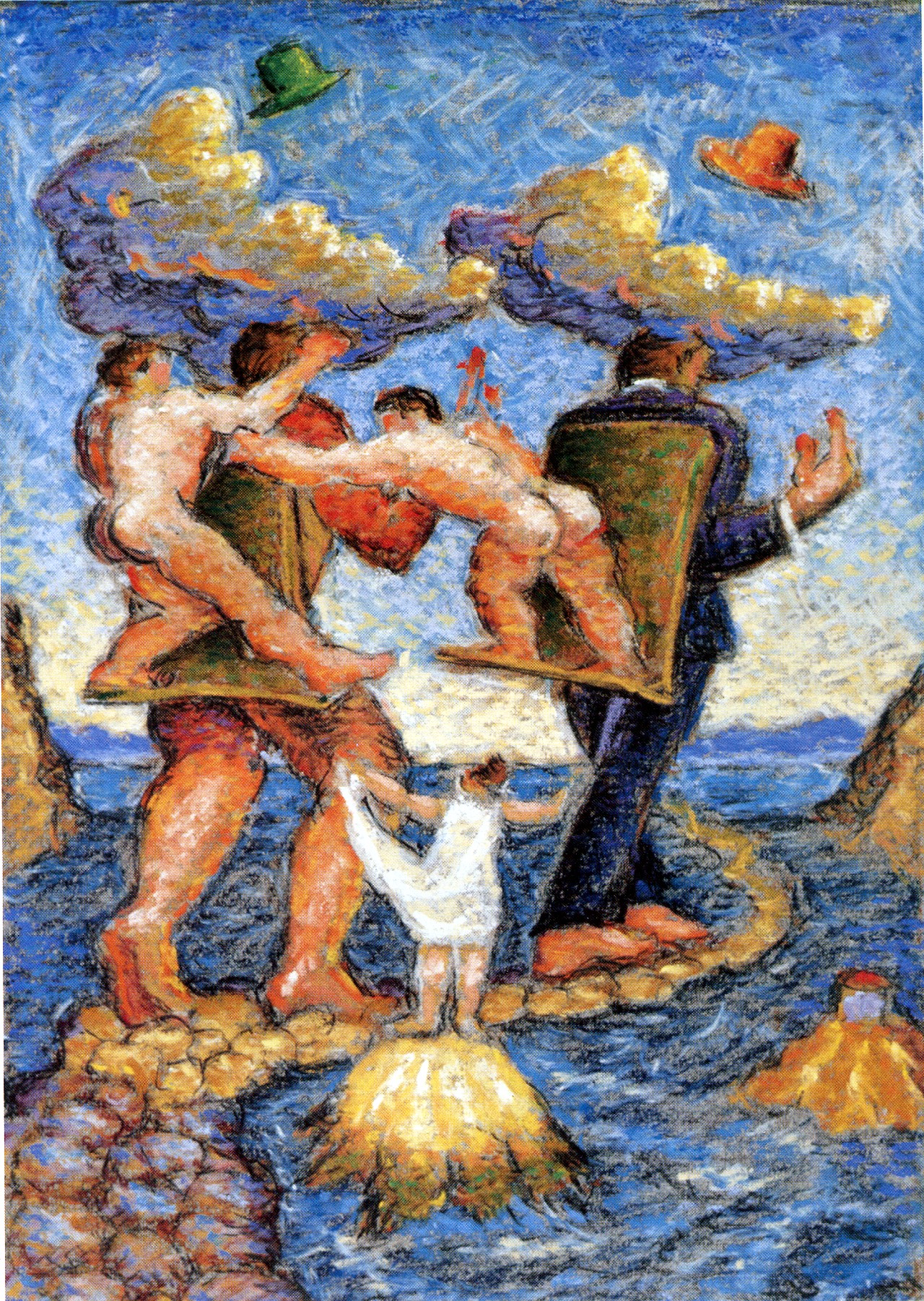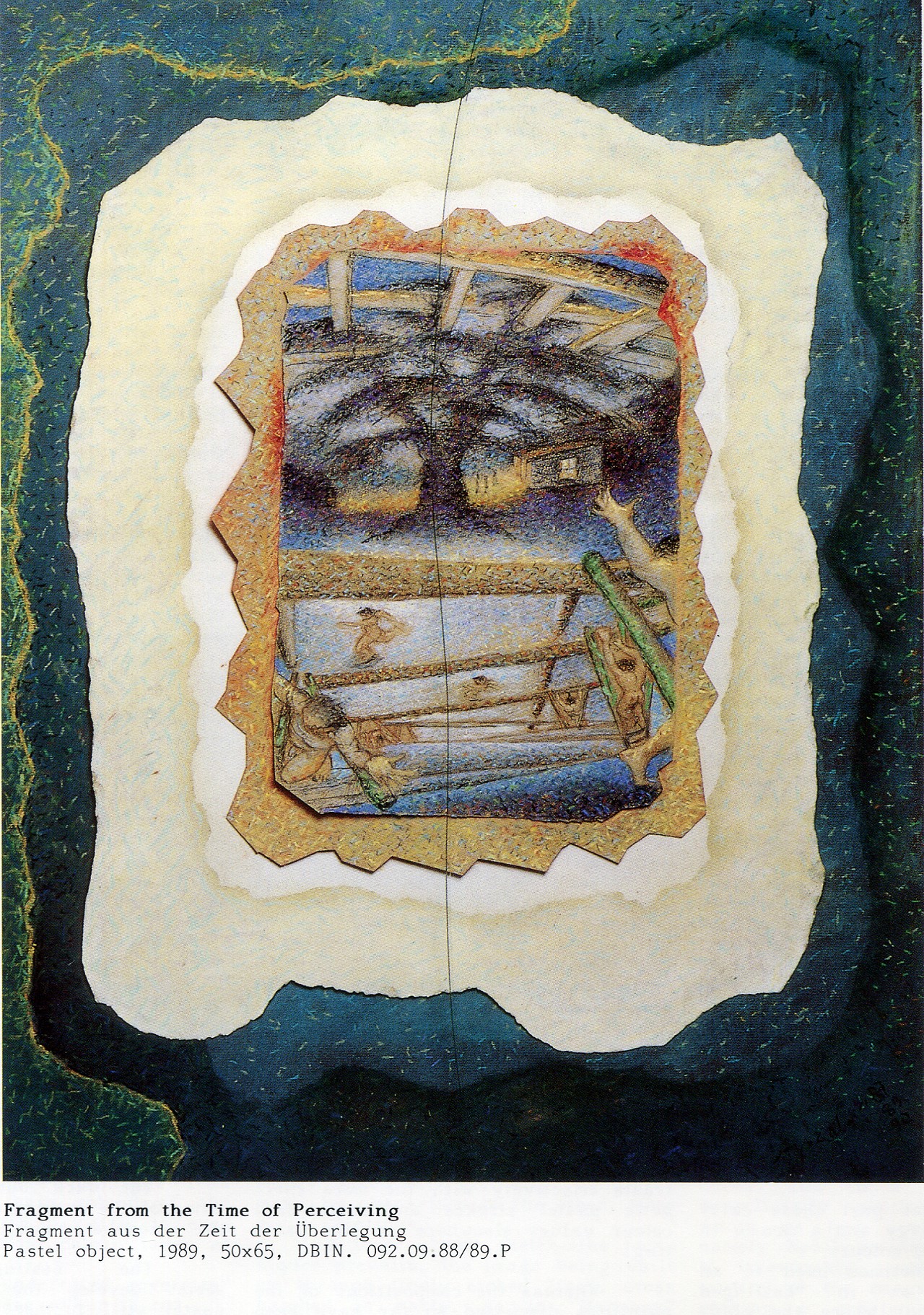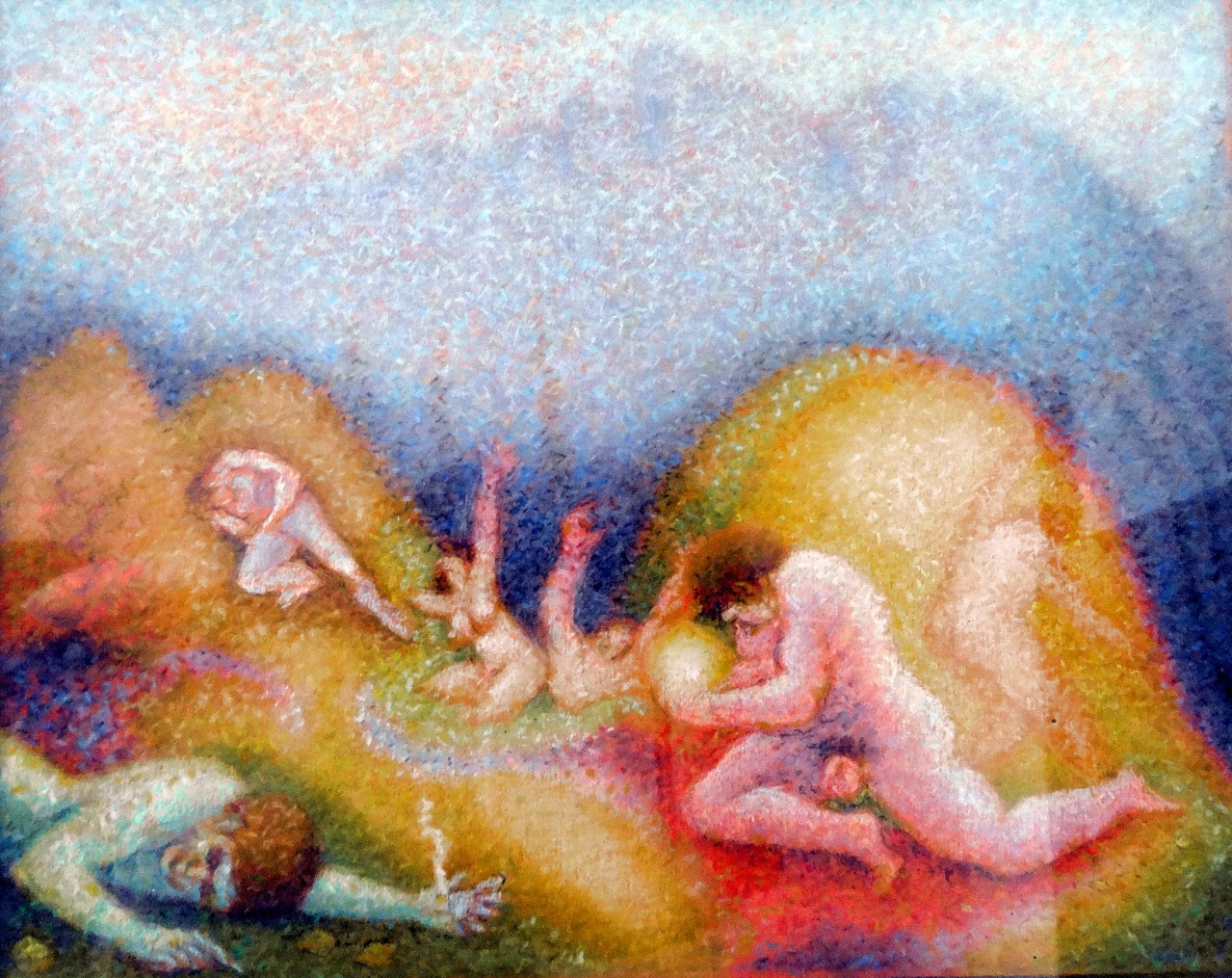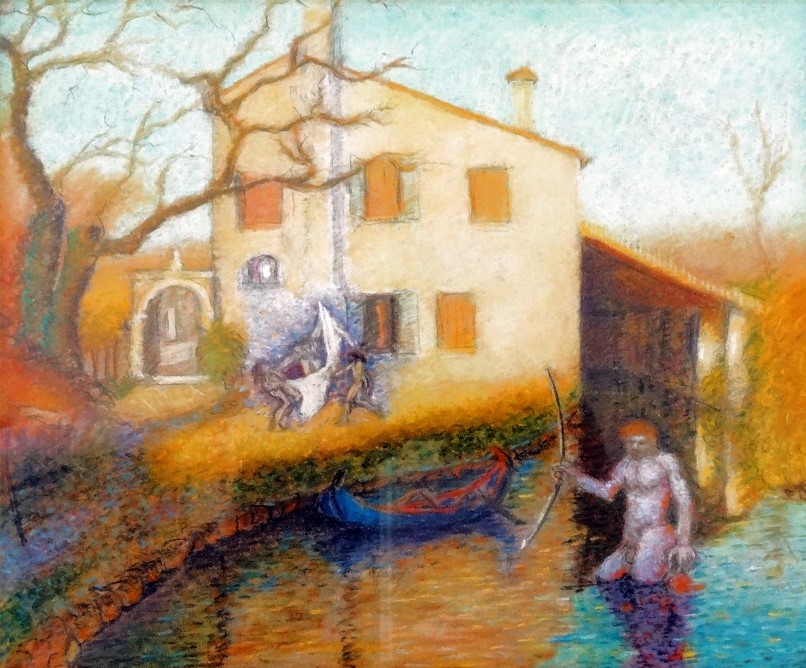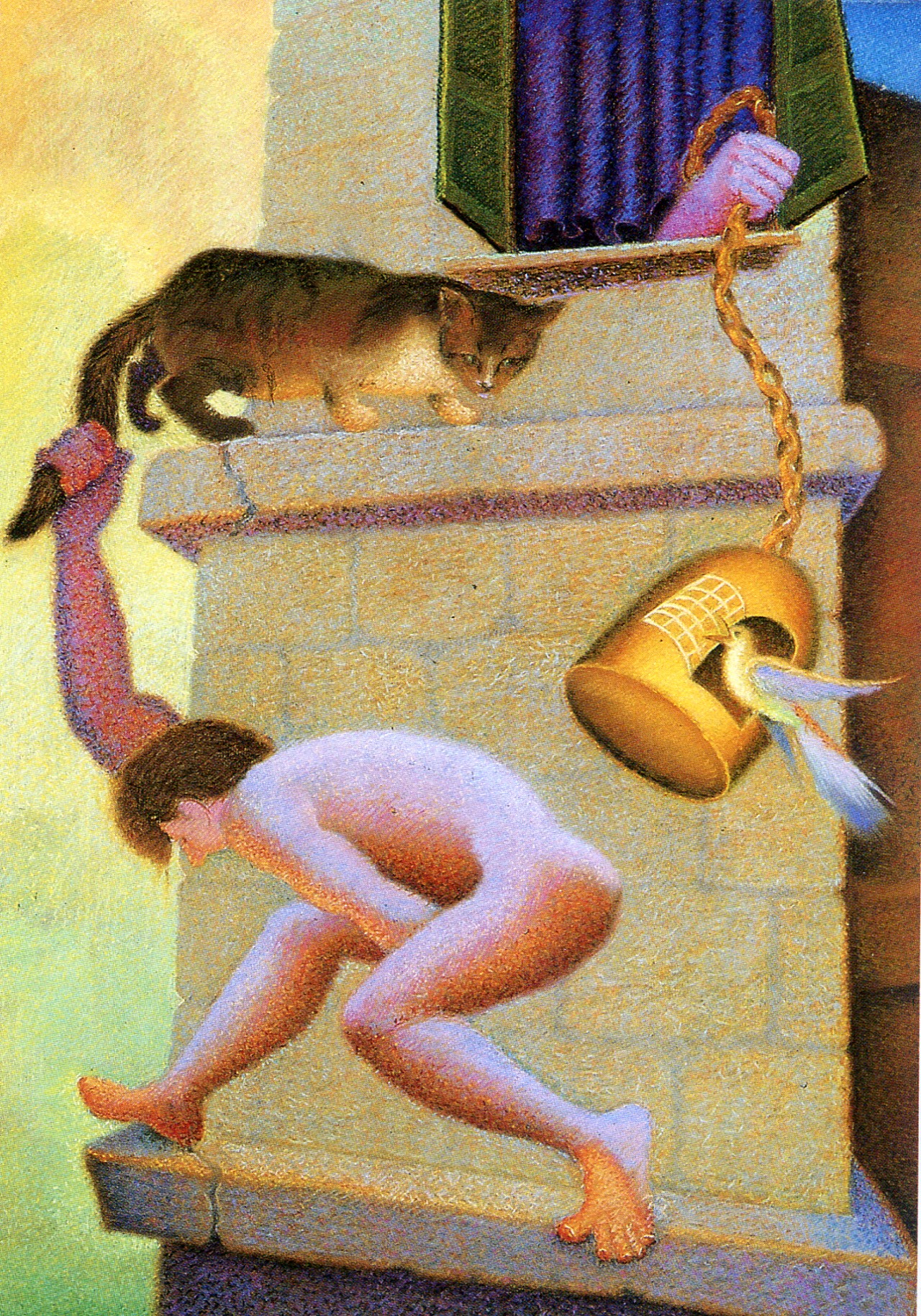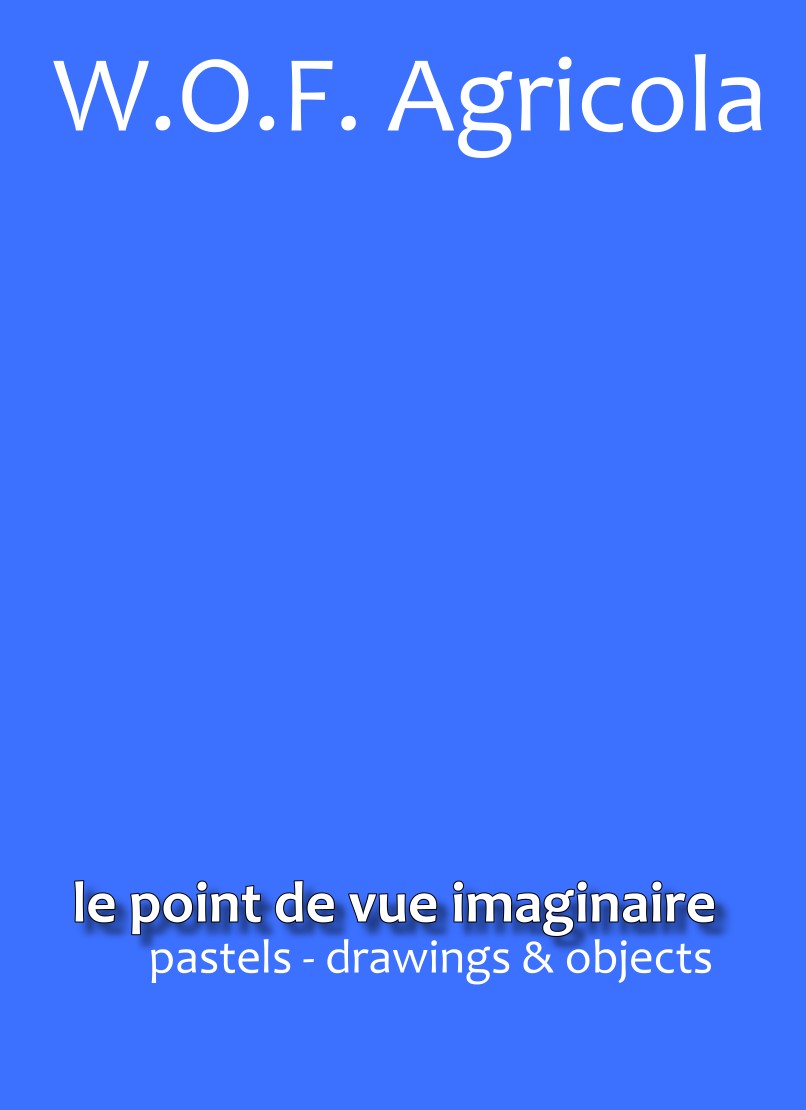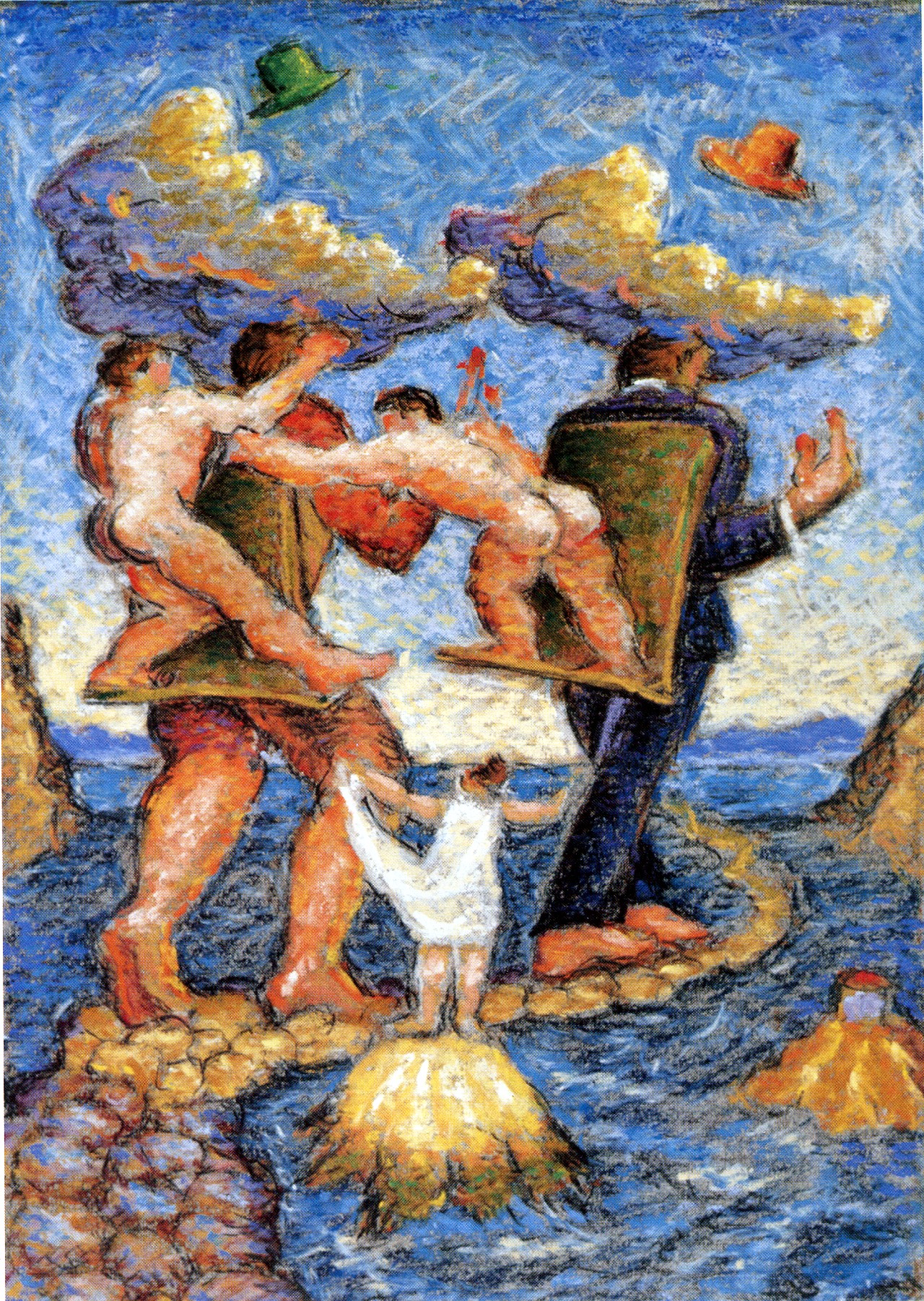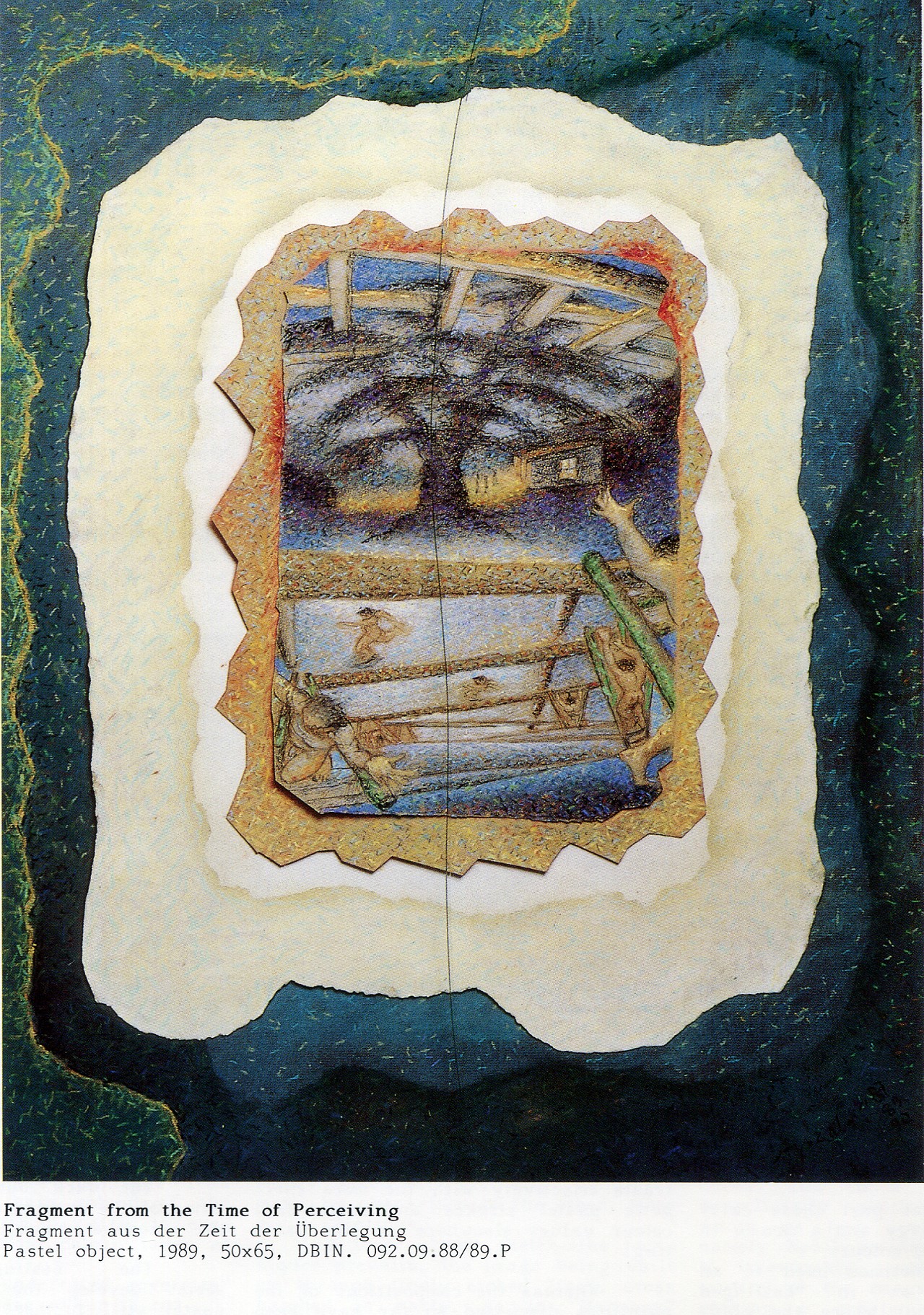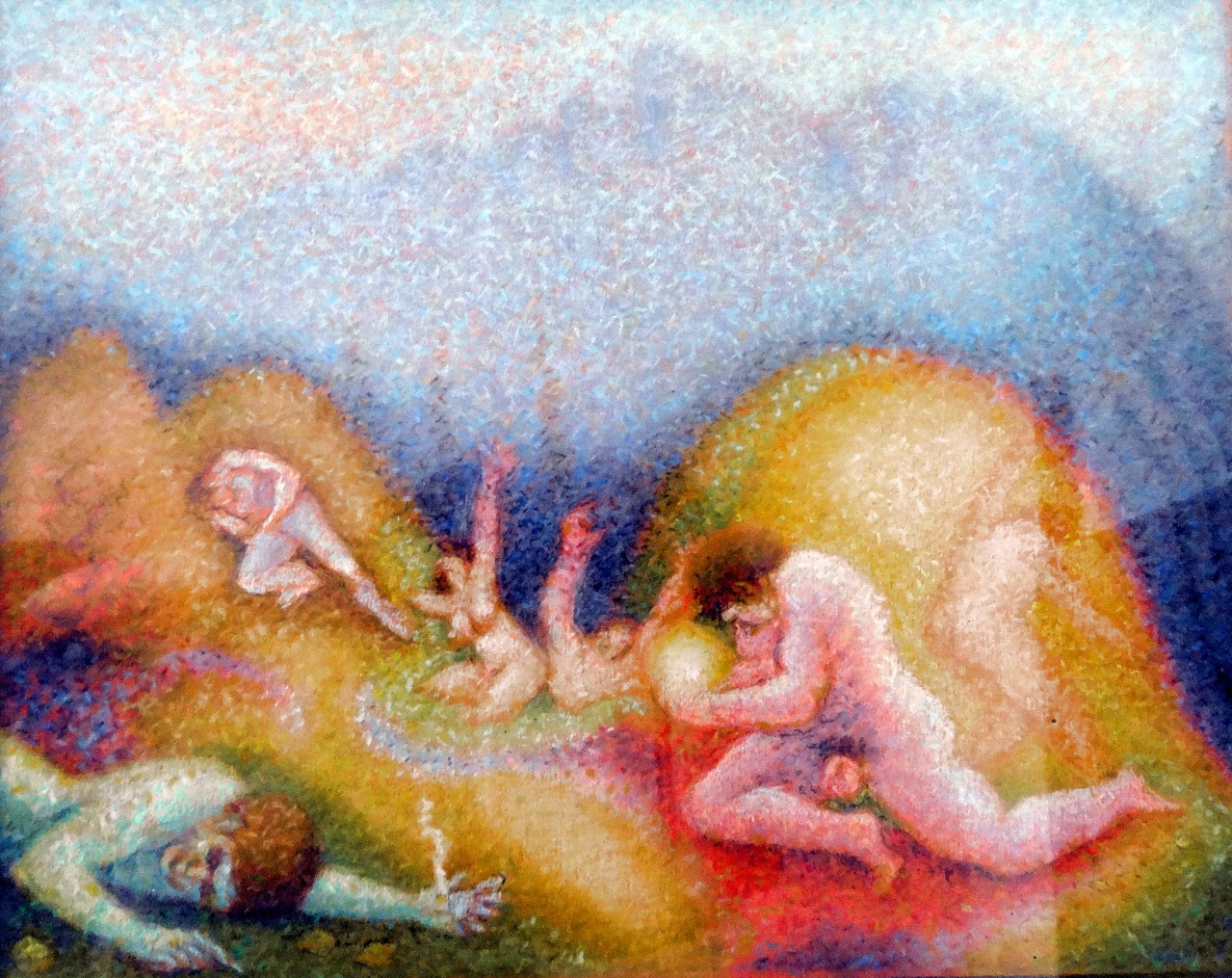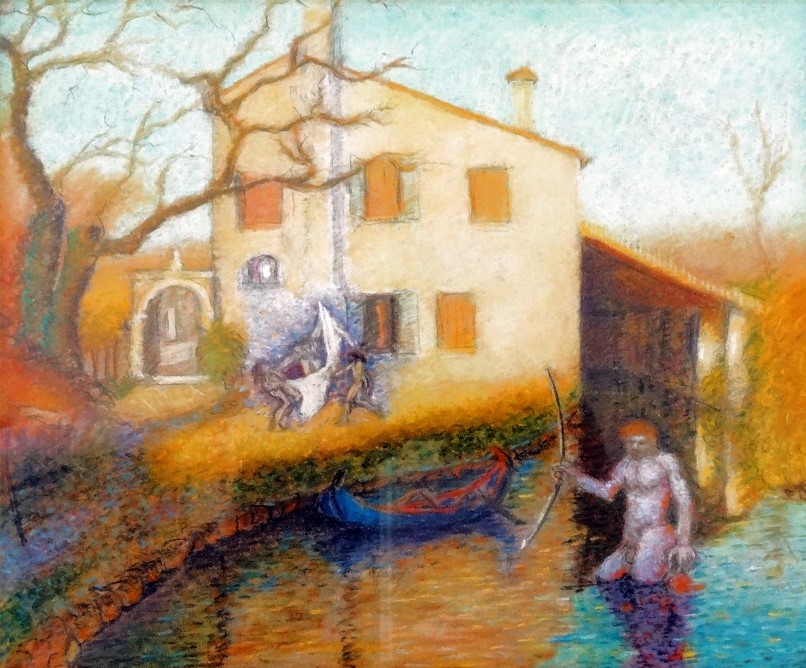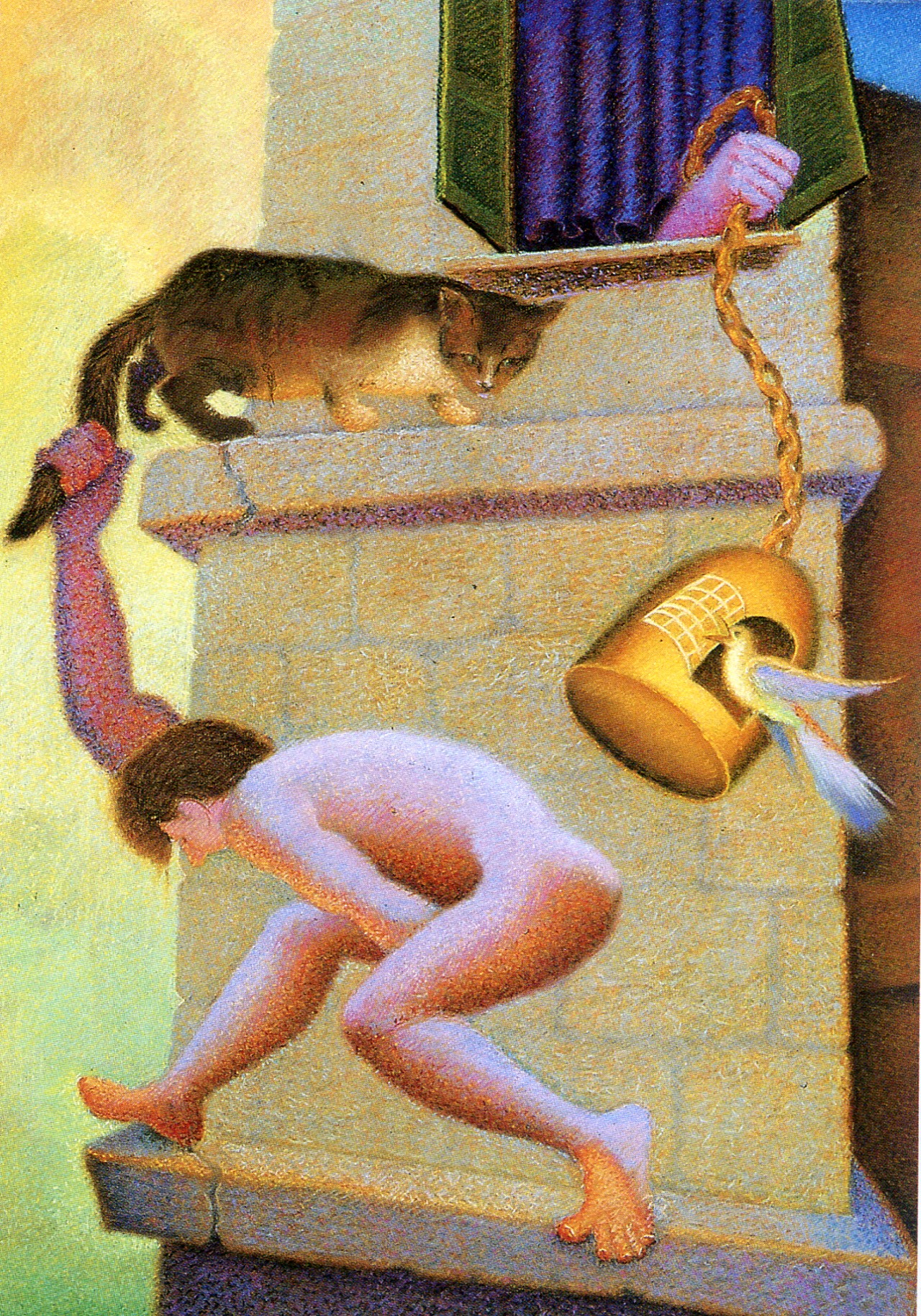 3.
Plenty of Truth
50 Pastel Conté (1985-1987)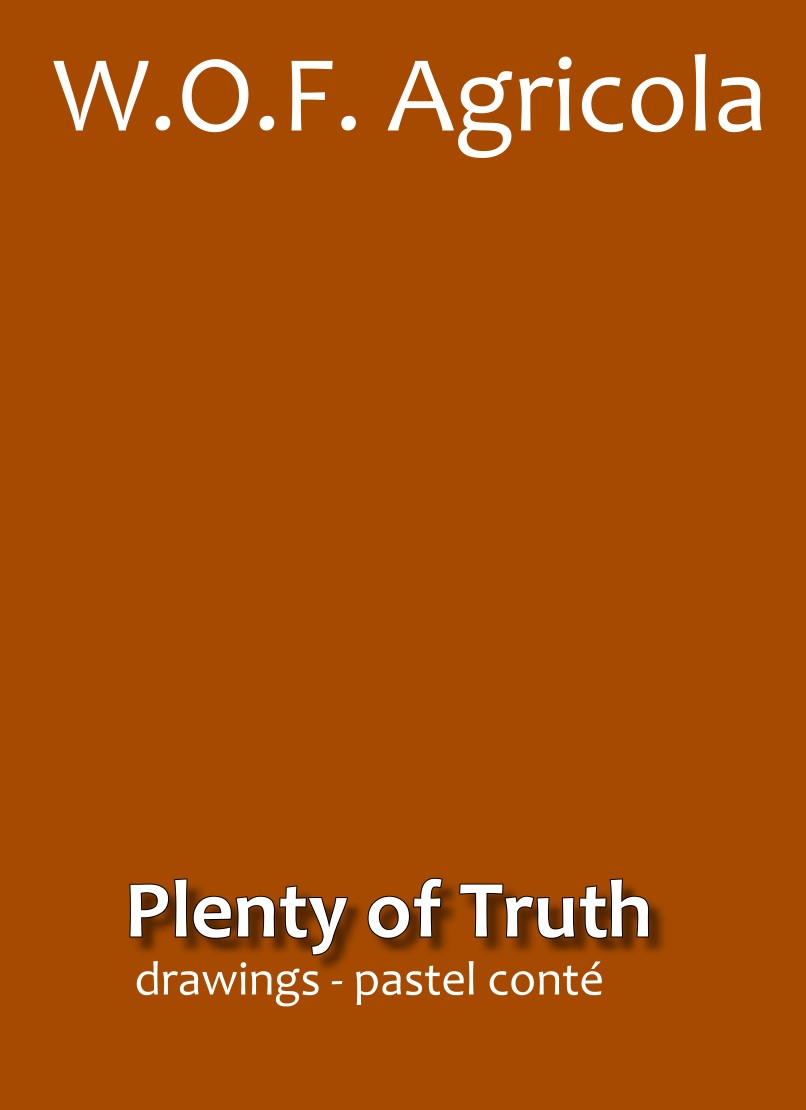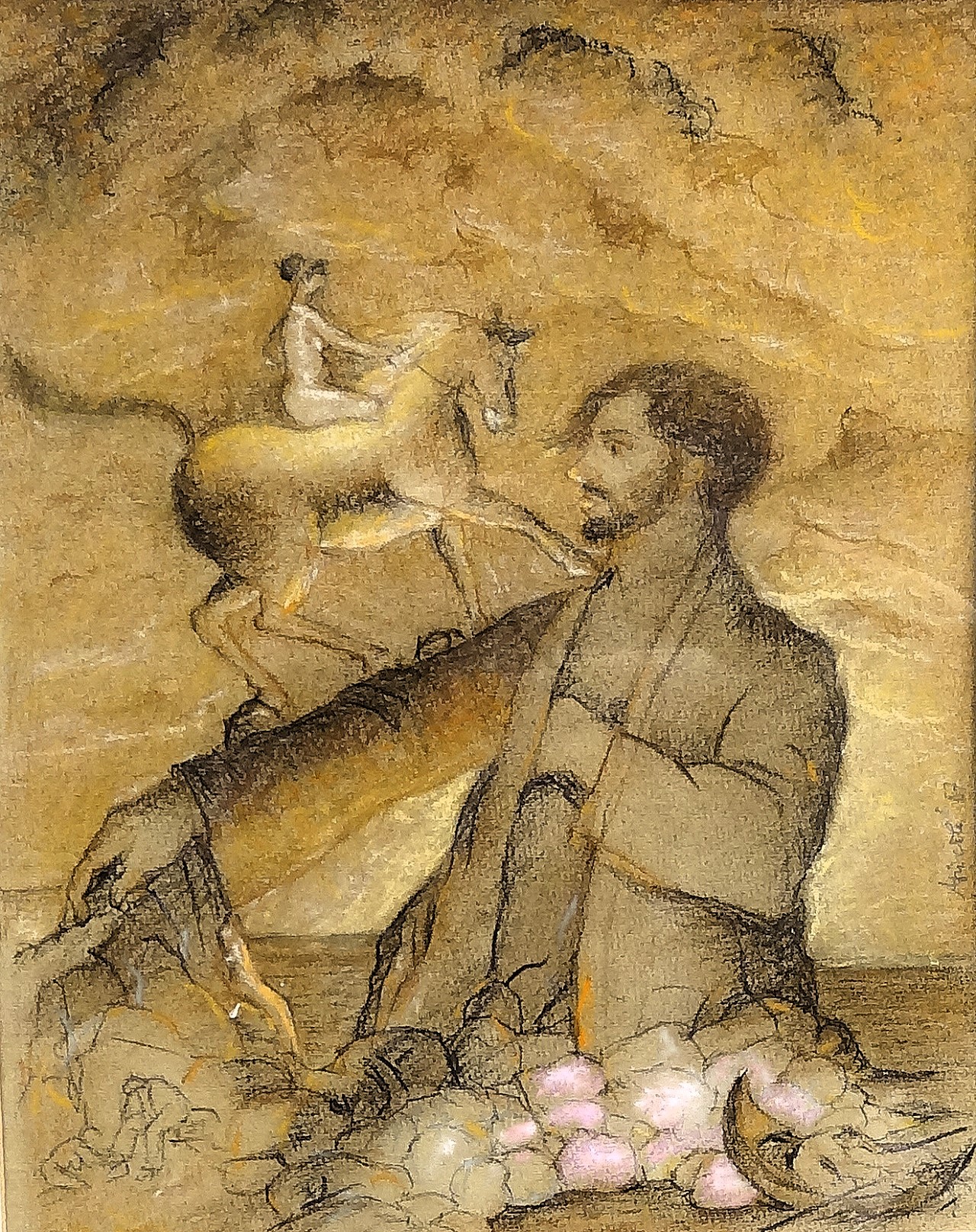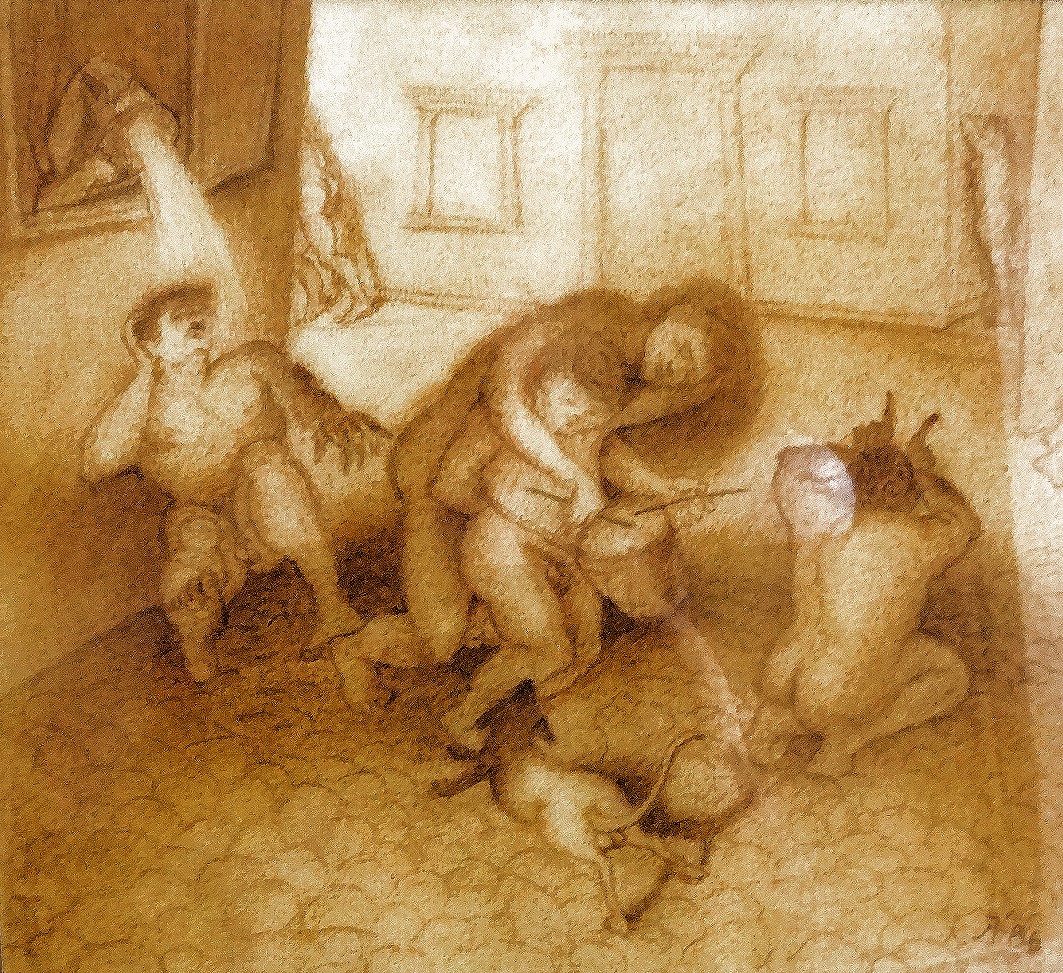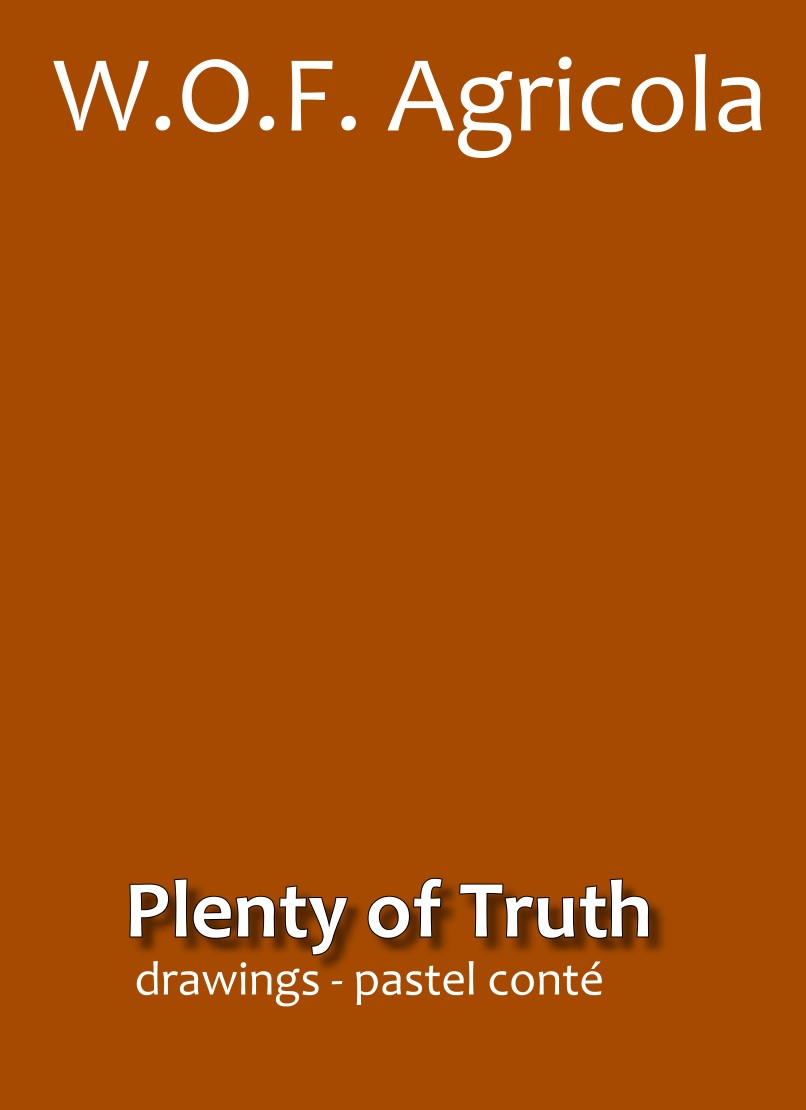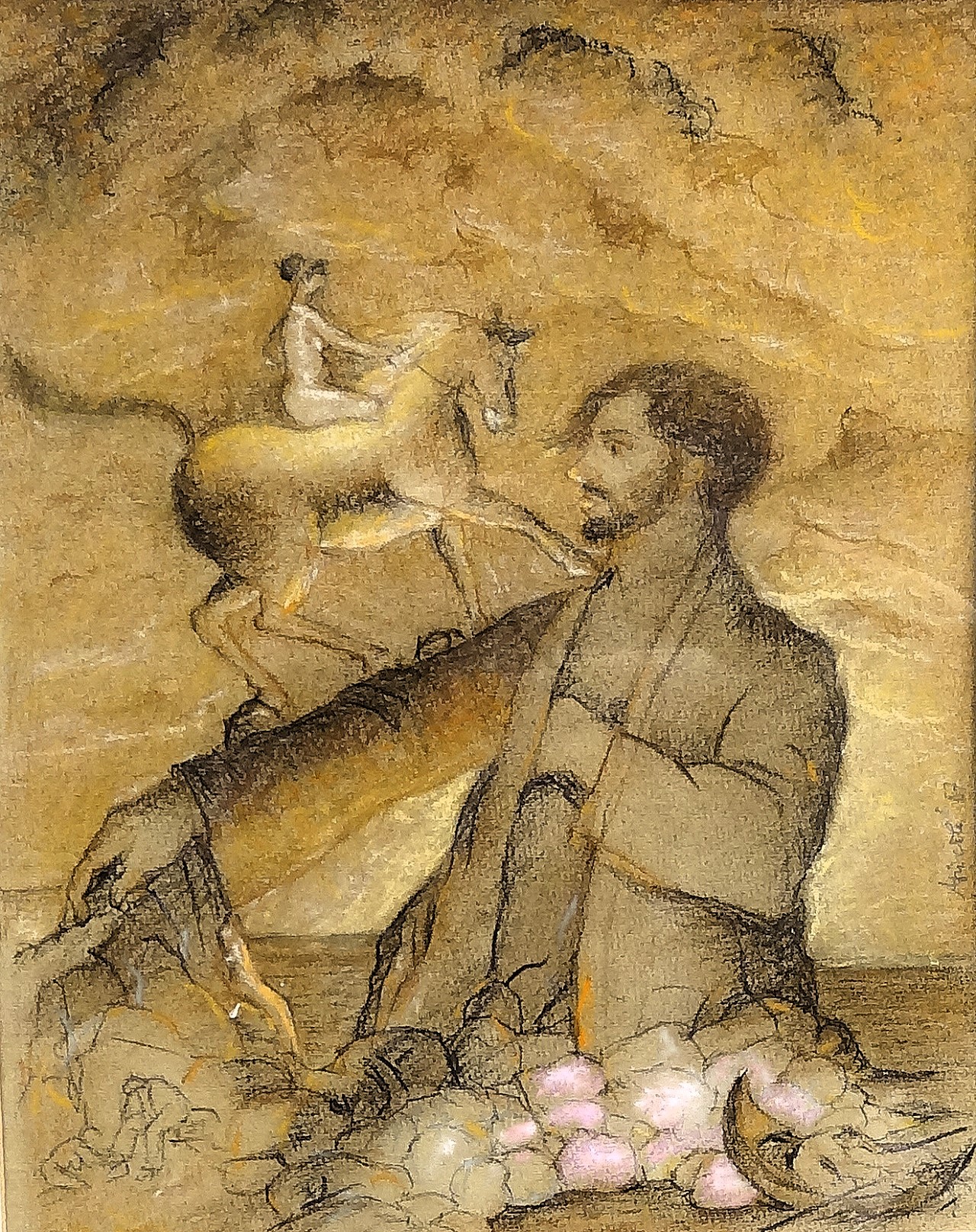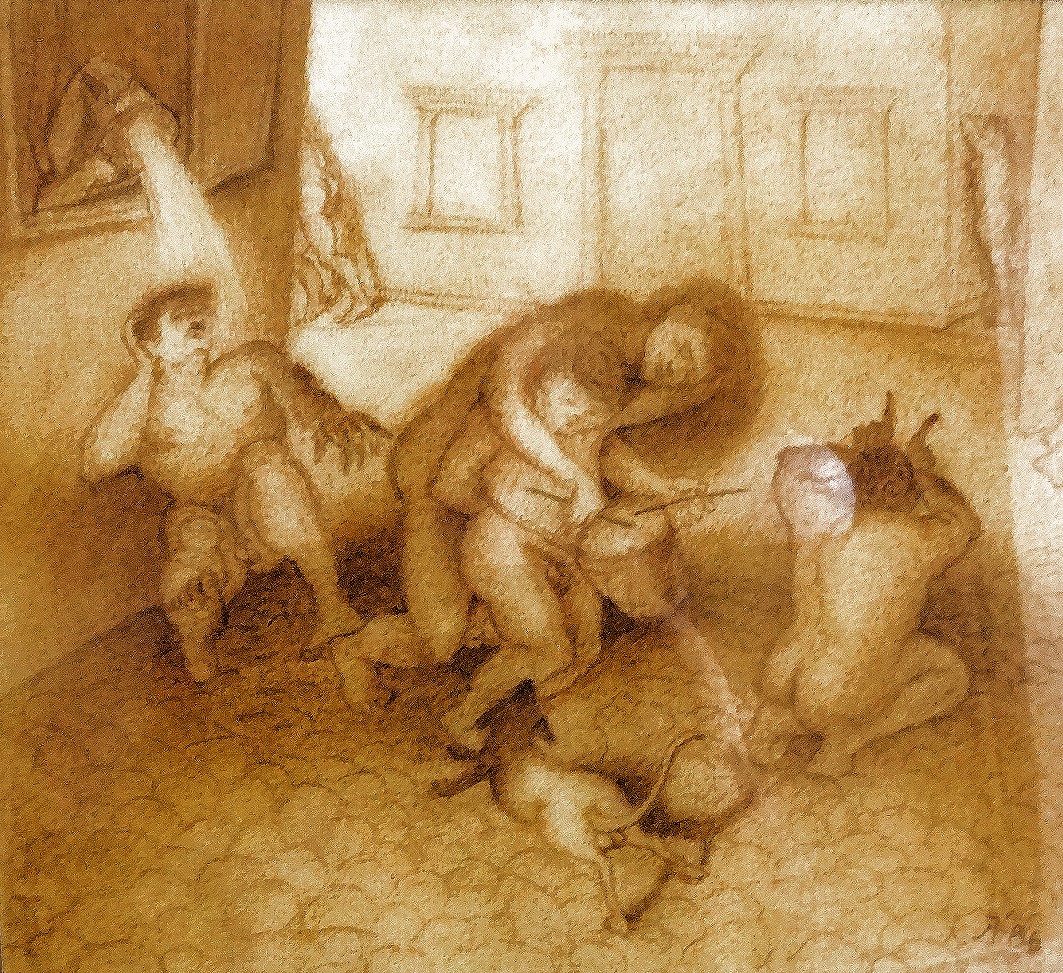 The exhibitions 1983-1993 were showing primarily either the projects individually or in combination with each other.
Selection years 1983-1993

Königsberg – Museum of History and Art (Russia)
1992/93 Plenty of Truth IV (Russia/Lithuania)
Königsberg (Russia) Museum of History and Art
Sovetsk (Russia) Museum of History and Art
Kunsthalle Klaipeda (Lithuania)
M.K. Ciurlionis Art Museum Kaunas (Lithuania)
Kedainiai City Art Gallery (Lithuania)
Siauliai City Art Gallery (Lithuania)

1994 Divisionistic Allusions (Poland)
Katowice Art Center
Kunstverein Lublin
Museum Okregowe Zamosc
Museum Okregowe Chelm
1992/93 Plenty of Truth III (Germany/Poland)
Zwickau City Art Gallery
City Museum Zittau
Muzeum Okregowe Walbrzych
State Art Gallery Jelenia Gora
Boleslawiec City Art Gallery
City Museum Bautzen
Zgorzelec City Art Gallery
1991 La lueur du temps II (Germany, Poland)
City Museum Halberstadt
Kunsthalle Bad Kösen
Art Museum Görlitz
Zgorzelec City Art Gallery (Poland)
Boleslawiec City Art Gallery (Poland)
1990/91 Plenty of Truth (Great Britain)
Museum & Art Gallery Tunbridge Wells
Museum &Art Gallery Great Yarmouth
Aberdeen Arts Centre
MacRoberts Art Centre Stirling
Museum & Art Gallery Buxton
1990 La Lueur du temps (Germany/France)
Hans Thoma Museum Bernau
Schloßpark Museum Bad Kreuznach
Musée du Pays de Sarrebourg
1990/91 Portrait of the artist (Germany)
Holbein House Augsburg
Prinzesshof Museum Itzehoe
Kunstverein Ahrendsburg
District Museum Syke
District Museum Tecklenburg
1989/90 Le point de vue imaginaire – the allegoric principle
Germany, Belgium, Great Britain
Soest City Art Gallery
Kunstverein Erlangen
Kunstverein Geislingen
Kunstverein Bretten
Maclaurin Art Gallery Ayr
Provinciaal Museum Leuven
Museum & Art Gallery Inverness
Museum & Art Gallery Beverly
University Art Gallery Nottingham
Museum & Art Gallery Buxton
Gray Museum & Art Gallery Hartlepool
1988/98 Dans la lumière de l'imaginaire (Germany/France)
Galerie Arthaud Grenoble
Albi City Art Gallery
Wetzlar City Art Gallery
Altena City Art Gallery
1987/88 Aufbruch und Befreiung (Percée et Libération)
Germany /France
Wesseling City Art Gallery
Kunstverein Nordeham
Kunstverein Hofgeismar
Maternushaus Cologne
Simultanhalle Cologne
Kronach City Art Gallery
Musée du Périgord Périgueux
Centre d'Art Contemporain Agen
1985
Interart Galerie Reich, Köln
Galerie Zuta, Wiesbaden
1983
Galerie Leopold, Hamburg