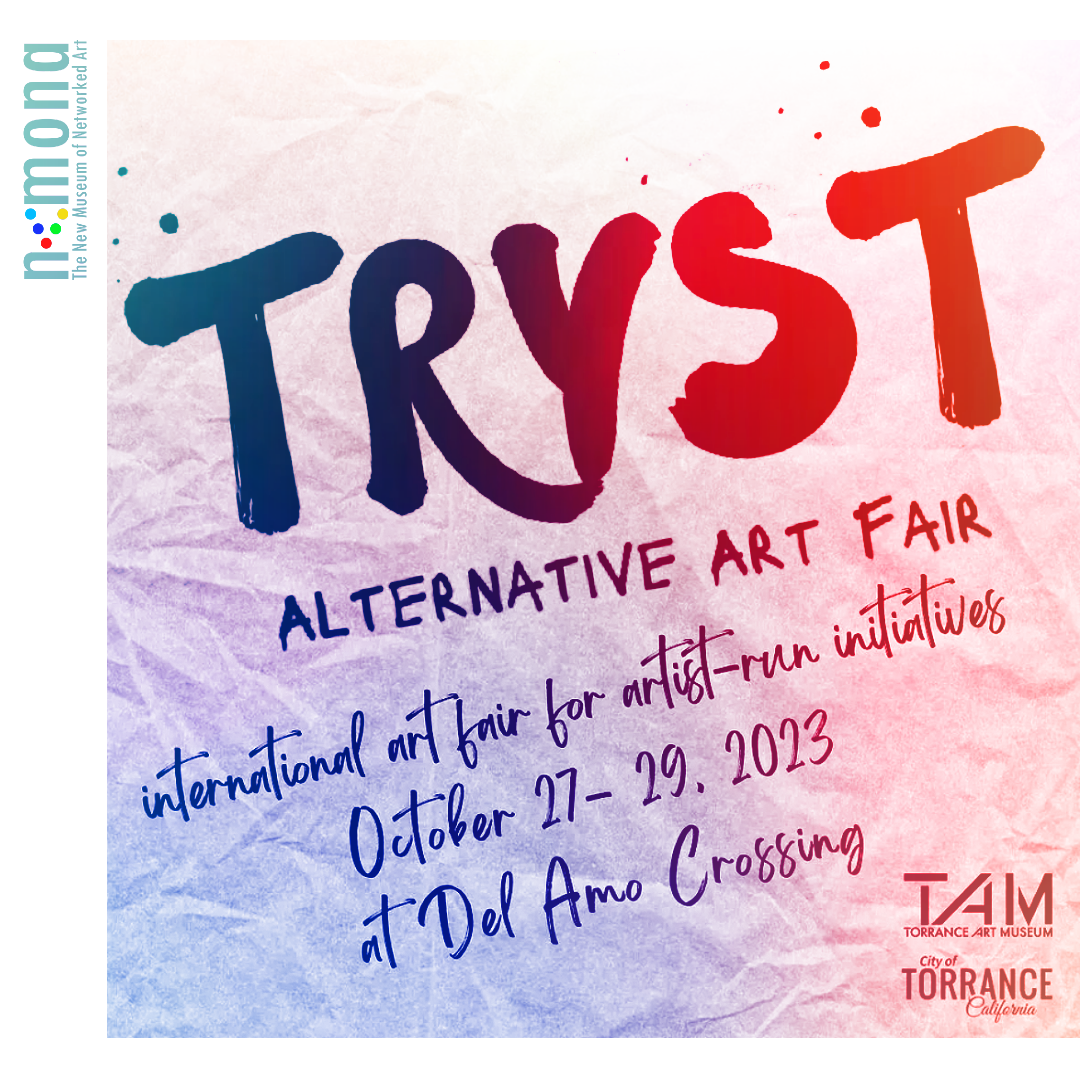 TAM – Torrance Art Museum is excited to invite you to TRYST October 27-29th 2023
TRYST is a new international art fair for artist-run-spaces and collectives as well as an international conference addressing the needs and future of global exchange for artist-run spaces, collectives and organizations, run through the Torrance Art Museum and the City of Torrance.
TRYST presents a panorama of diverse artistic voices addressing a range of issues from different types of artist groups, with various structures, that exemplify the myriad ways that these initiatives support and grow the art world. From the newly founded to the 'established' groups across LA, with international and national groups invited to join us, TRYST offers a wider view of the current developments in emerging contemporary art as well as insight into the many ways artists form and run grass-roots organizations and art spaces.
The New Museum of Networked Art
@ TRYST 2023
https://www.torranceartmuseum.com/tryst